Join our casual French Lab meeting: AFTER LAB! Laurent Rénia will talk about the current Covid-19 situation and how to best prepare for the future!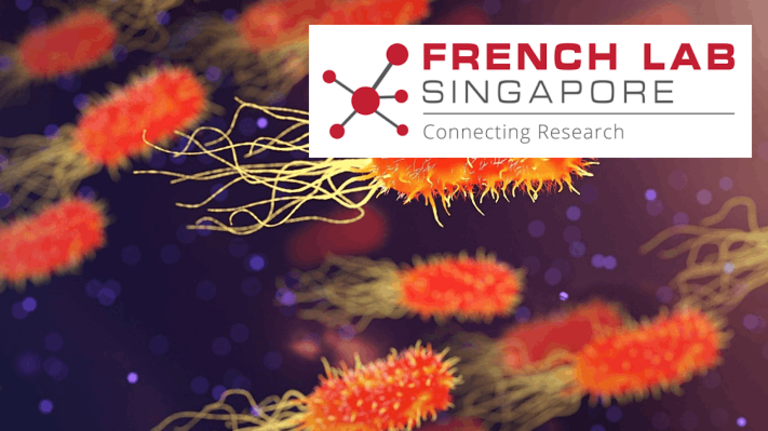 Join this After Lab !
We have the pleasure to welcome Laurent Rénia, Professor of Infectious Diseases, Director of the Respiratory and Infectious Diseases Programme at the Lee Kong Chian School of Medicine, Nanyang Technological University. He is also a Senior Fellow at the Infectious Diseases Labs (A*STAR) , and at the French National Institute of Health (INSERM). He has published more than 300 articles and book chapters. He is an Academic Editor for Infection and Immunity, PLoS ONE, Infection and Immunity, Microbial Pathogenesis, Microbial cell and Frontiers in Immunology.
Laurent will discuss the challenges brought about by the Covid-19 pandemic while also presenting a picture of how best to prepare for the life of tomorrow.Will there be an after ? What would it look like? Living with Covid-19 endemically or overcoming the virus thanks to a vaccine that would inhibit propagation are some of the scenarios that first come to mind.
Join us to discover Laurent's expertise in the field and more specifically on the evolution of the Covid-19 situation in Singapore.
"Since the first case of COVID-19 in Wuhan (China), at the end of 2019, the pandemic has deeply changed the world. Our life, our countries' economy, our social interactions and our relationship to science have been permanently modified.
As scientists in direct contact with the SARS-CoV-2, within a Singaporean research consortium on COVID-19, we had to adapt and redirect our lab activities in order to address new questions about the biology of this unknown virus and how our body can fight it.
In this talk, I will summarize the lessons learnt from the COVID-19 pandemic to be better prepared and react faster to a possible future pandemic of this magnitude."
French Lab Singapore is a joint initiative by CNRS, Ambassade de France and French Chamber Singapore : https://frenchlab.sg/