Do you want to embrace sustainability? We introduce you Climate Fresk.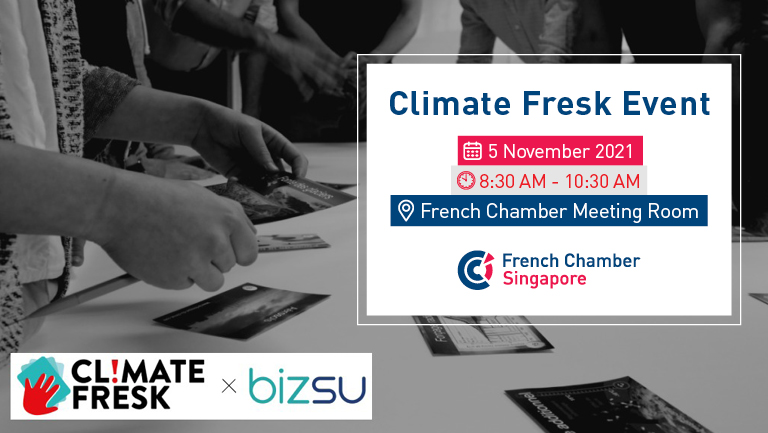 What is Climate Fresk:
IPCC based, Climate Fresk is a collaborative workshop to take a step back and understand the causes and consequences of climate change.
Science-based, the activity provides participants with the fundamental knowledge to understand the global climate system, the impact of climate change and how to act to mitigate the climate crisis.
150,000+ citizens have taken part in a Climate Fresk worldwide since 2018, including 500+ in Singapore.
The Workshop:
Reasoning - 1.5 hours: Discovering and linking the 42 cards and creating the collage.
Creativity - 30 min: Relaxing, taking ownership of the Fresk by decorating it.
Interaction - 30min: A calm discussion on the participant's emotions, positions, questions to finally brainstorm over the individual and collective solutions.
The facilitator:
Rajul is passionate about empowering people to take climate action and helping individuals and organisations to act in ways that sustain and protect our natural systems and life on the planet.
TERMS AND CONDITIONS
Full payment is required upon registration.
No Refund in case of no show or cancellation within 2 days of the event.
Limited Seats