What is Coffee Cupping? Join us for this exclusive networking session and find out more about it!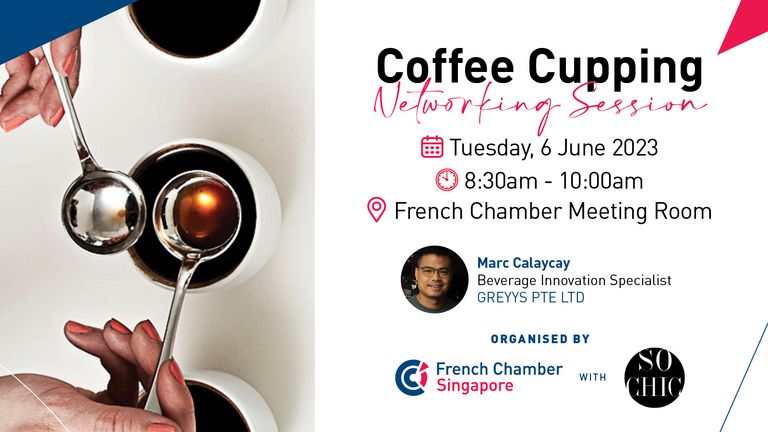 There are endless flavour notes to coffee. You can practise observing these through a coffee tasting technique called coffee cupping. Marc Calaycay, Beverage Innovation Specialist at GREYYS, Maison Denis, 1862, will describes and show how to get started. In addition to being a quality control method, cupping is an excellent way to increase your knowledge about coffee. Tasting helps you learn how to identify differences between cultivars and countries of origin.
Join us for this session as a first of its kind at the French Chamber of Commerce. A great opportunity to know more about coffee flavours while broadening your business network.

Terms & Conditions
Full payment is required upon registration. Failing to do so will automatically cancel your registration.
Limited Seats
No shows will not be refunded.
Please note that photographs and videos may be taken during the event for news and publicity purposes.
For more info, contact Coralie Vincens