Imagine your future at EHL Hospitality Business School! EHL opens its doors once again and invites you to discover our Singapore campus!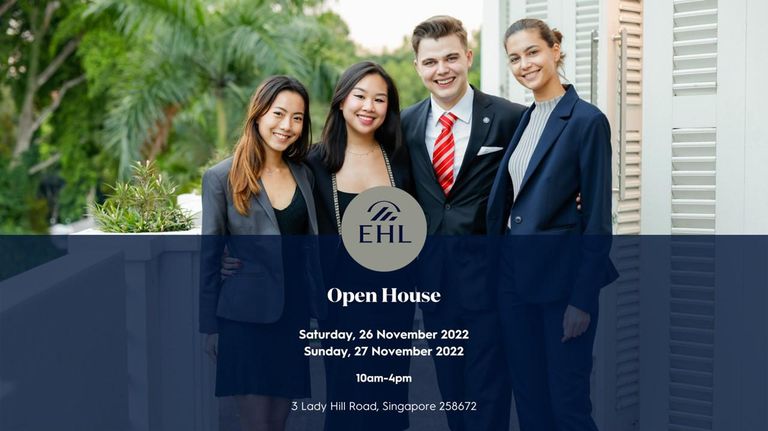 Discover what EHL Hospitality Business School has to offer in an immersive Open House like no other. From rarely-seen historic images of the world's first hotel management school to the Swiss touch, and even taster classes by our highly-esteemed lecturers.
Find out more about our range of courses available including our Junior Academy programmes for pre-university teens, EHL's renowned Bachelor of Science in International Hospitality Management which balances a business degree foundation with added hospitality know-how; graduate and professional short courses. There is something for everyone.
Personal consultations will be available on the day with our Recruitment, Admissions and Industry Relations Teams so come and immerse yourself in the EHL experience which could be yours. Registrations are highly recommended to reserve your spot, especially for our taster classes.
26 November, 11:00 am - Undergraduate: Dynamic & Surge Pricing
26 November, 13:00 pm - Lifelong Learning: Corporate Governance
27 November, 11:00 am - Undergraduate: Circular Economy in the Hospitality Industry
27 November, 13:00 pm - Lifelong Learning: Complex Problem Solving for Busy Teams