How will global recovery evolve over the next two years?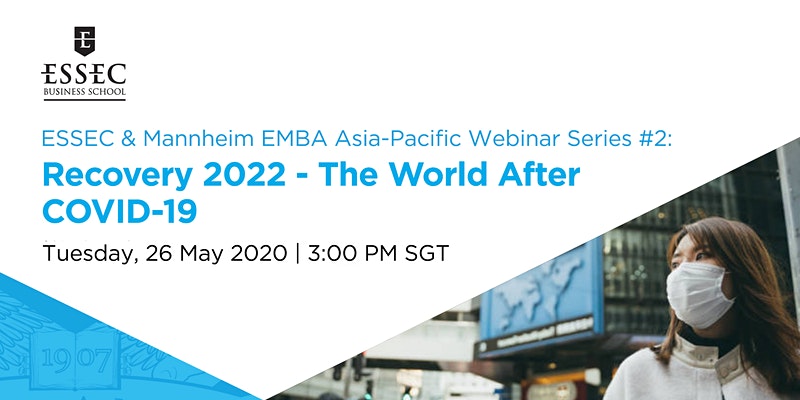 Will China's dominance in manufacturing and supply chain supersede after the COVID-19 crisis?
In this second edition of the EMBA webinar series, Prof. Cedomir Nestorovic, Geopolitics Professor and Academic Director of the ESSEC & Mannheim EMBA Asia-Pacific, will share his views on the different geopolitical scenarios and forecast the paths for recovery post COVID-19.
Get the latest insights and join our EMBA Webinar Series #2: Recovery 2022 - The World After COVID-19, happening on Tuesday, 26 May, at 3:00 PM SGT.