Session 2: Creating long-term value with ESG strategy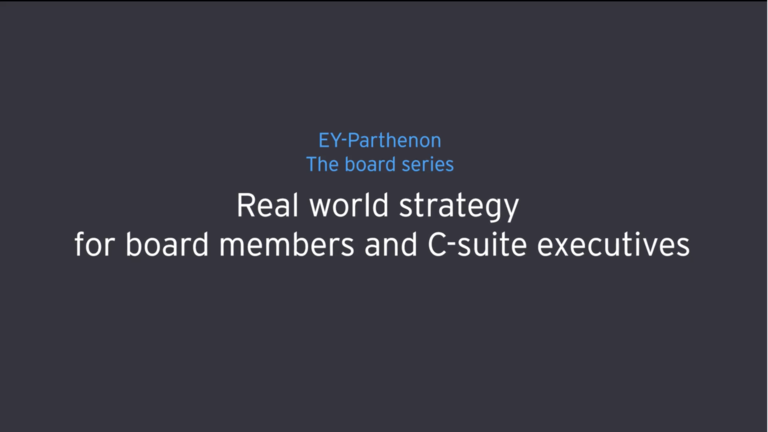 The impact of the COVID-19 pandemic is deeper and more wide-ranging than initially thought. As businesses look to emerge stronger, yesterday's rulebook no longer applies. More than ever, boards and C-suite executives are entrusted to rapidly reset their strategies to maximize the opportunities ahead and compete in the new real world — and they need to be able to implement them in double time.
Join us at this webinar series where EY-Parthenon presenters and C-level industry panelists will discuss pertinent insights on reframing corporate strategies and repositioning the business to secure long-term, sustainable growth.
24 March 2022 - 10:00 a.m. to 11:30 a.m. (Singapore time, GMT+8)
Research has shown that ESG is positively correlated with a company's performance, financial value and attractiveness to investors. However, selecting the right ESG areas to focus on can be challenging. Companies will need to identify the drivers that are material to their business, and prioritize their ESG agenda so as to benefit from both doing the right thing and driving improved financial returns. How do you create an ESG and sustainability strategy that delivers competitive advantage and creates and protects long-term value for stakeholders?
Please contact Rachel Low (rachel.low@sg.ey.com) if you have any enquiries about this webinar.