EHL (Ecole hôtelière de Lausanne) presents a series of inspiring webinars in June 2021.
From a single restaurant in 2012 to 25 "niche, thought-provoking and story-driven" F&B concepts today in Hong Kong and a COVID-19 handbook that has been translated into 5 languages, The Black Sheep Group has certainly made its stamp on the global F&B scene. Join us in conversation with co-founders Syed Asim Hussain and Christopher Mark as we speak about innovation and creativity in F&B, thriving in a competitive environment, resilience and adaptability amidst crisis, and what it takes to be the world's youngest restaurateur to hold two Michelin Stars.
Speakers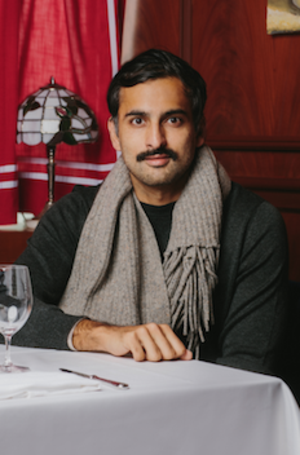 Syed Asim Hussain
Founder @Black Sheep Restaurants
Syed Asim Hussain founded Black Sheep Restaurants in 2012, becoming one of the most prolific innovators at the forefront of Hong Kong's ever-evolving culinary scene. In December 2018, Hussain became the world's youngest restaurateur to hold two MICHELIN Stars when BELON and New Punjab Club were honoured with one MICHELIN Star each. In 2020, he shared the team's COVID-19 Playbook as a free resource for anyone in the industry which was devastated by the pandemic. It has since been translated into five languages and shared across the globe, from Texas to Tokyo and beyond. Soon after, having become acutely aware of the food insecurity that existed within his own city, Hussain started a programme volunteering Black Sheep Restaurants' services to local NGO, Feeding Hong Kong, to cook and deliver daily lunches to elderly homes, a programme that continues to this day.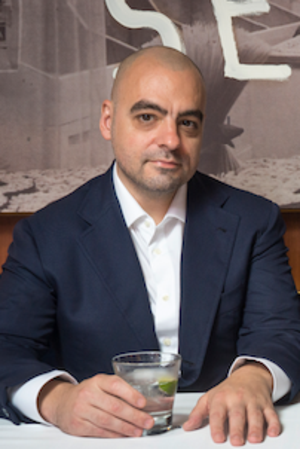 Christopher Mark
Founder @Black Sheep Restaurants
"You are only as good as your last performance." Christopher Mark knows this all too well as a veteran of the hospitality industry. Chris has developed his culinary skills and complex palette from cooking as far wide as Barbados, Shanghai, Sydney and Tokyo. Prior to co-founding Black Sheep Restaurants, Chris was the Culinary Director at Dining Concepts. Originally from Toronto, Canada, Chris began his first apprenticeship when he was just 14 years old. Fast forward, he is now bringing his expertise as a chef and restaurant developer to Black Sheep Restaurants. Chris has been in Hong Kong for more than a decade and considers the city home. With no formal training, only through grunt work and determination was Chris able to navigate a rocky path to success. As such, he works with Hong Kong Correctional Services to place young offenders in positions at various kitchens of Black Sheep Restaurants, an initiative he truly empathises with.