- WEBINAR OPTION AVAILABLE - Why should you invest in your employees?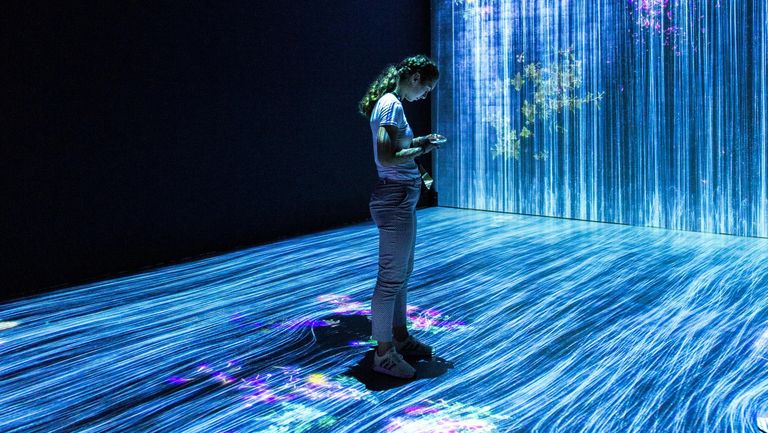 Every single company needs to invest in its staff to remain ahead of competition or to catch up with their main competitors to ultimately deliver a business impact.
Hence, training its staff or the staff of its partners on the latest products, services, processes or promotion has become crucial.
Today, some of the latest technologies such as Role Play, Serious Games, Virtual Reality, Collaborative VR or Mobile App can help.
During this session you will be given with some examples of solutions and case studies that are being used by different companies and how some of them have decided to go for a multi-modular approach.
Main topics covered will include:
'Always learning' concept
Multi-modular learning experience efficiency
New technologies supporting the learning experience for internal or external staff on new products, services, solutions, promotions
Enhanced customer experience
Target Audience:
Human Ressources
Learning & Development
Marketing & Sales
About the speaker
Mr Gildas Coldeboeuf, CEO Manzalab Group - Asia Pacific
Graduated from SKEMA business school in France in 1993, Gildas works in Africa, Gabon for CFAO Group (Kering today) until 1995. Back from Africa, he starts his experience with Canon in France, Paris from 1995 to 2003, then Canon Europe in the Netherlands, Amsterdam from 2003 to 2009 and finally UK, London where he spends 7 years. Marketing Director and then European Sales Director, his last role consists of managing the partnerships with the biggest and most strategic partners in Europe (Amazon, Mediamarkt, Carrefour, Fnac – Darty, Ringfoto, Euronics…).
In 2016, he leaves Canon, follows his wife to Singapore where he starts an Executive MBA at INSEAD, graduating in Dec-2017.
Gildas then joins Manzalab in 2018 to run the business in Asia, based in Singapore (www.manzalab.com)
Terms & Conditions
This event is for members only.
Full payment is required upon registration.
Once paid, registration fees are non-refundable.
No shows will not be refunded.
Please note that photographs and videos may be taken during the event for news and publicity purposes.