It is now more challenging than ever to understand enterprise technology spend in order to effectively optimize both cost and value.
Cloud adoption has been skyrocketing in recent years with majority of organizations, across sectors, working to migrate part or all of their systems in the Cloud in all its models (IaaS, PaaS or SaaS). Even during these challenging times, companies will continue to pursue their Cloud projects, in order to support the "digital factory" and other key initiatives.
Nevertheless, the Cloud does not come without its challenges. According to Cloud adopters, the management of software licenses, virtual instances management and overspending are among the key challenges and risks to be considered.
In this webinar we will share some insights and best practices in terms of license management in the Cloud, as well as the key advantages and benefits of the Cloud FinOps approach in order to optimize the costs of products and services in the Cloud.
By the end of the presentation you will have acknowledged some important aspects of the cloud cost management and how to address them effectively.
About the speakers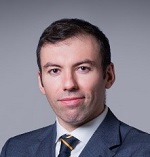 Stefano Fois – CISSP, PSM
Stefano is a Senior Manager at Sia Partners and leads the CIO Advisory practice in Asia. With over 10 years of experience in IT consulting, he has worked extensively on IT cost reduction, IT Project Portfolio Management, Cyber Security and Data Management projects in Hong Kong and Singapore, assisting clients from different industries, mainly Financial Institutions.
In particular, Stefano has worked on the optimization of IT assets, including Software Asset Management projects, application and infrastructure solutions optimization during Cloud migration initiatives, etc.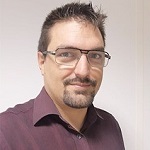 Sebastien PAUSET– FinOps Expert, Co-founder of Cloudeasier, a LINKBYNET company
Cloudeasier is an application that Sebastien PAUSET developed and co-founded. Sebastien has over 10 years of experience in pre-sales and public cloud management at LINKBYNET.
He and Aymeric THAS-PINOT co-founded this intelligent multicloud calculator, which is dedicated to help enterprises to reduce expenses on Azure, AWS, Alibaba, or GCP, chasing away waste and unused resources.
Since 2000, the LINKBYNET Group delivers innovative technology services and solutions to enable and secure companies' digital transformation.
With Cloudeasier and the implementation of a FinOps approach, LINKBYNET offers its customers a truly effective solution for optimizing their cloud invoice.
Since the implementation of the Circuit Breaker, the French Chamber of Commerce has organised several Covid-19 related webinars to provide our members with the most relevant and important information to navigate in this unprecedented situation.
From 1 June 2020, all Covid-19 related webinars will remain free of charge while our sectorial committee meetings will be priced at the usual member rate of 10SGD to ensure that we can continue managing ancillary costs.
We warmly thank you for your loyalty and efforts to support our business community.
Please note that full payment is required upon registration, and once paid, registration fees are non-refundable.