Come and say hello at our Festive French Corner full of surprises! Brand discoveries, tastings, workshops... Festive season is on!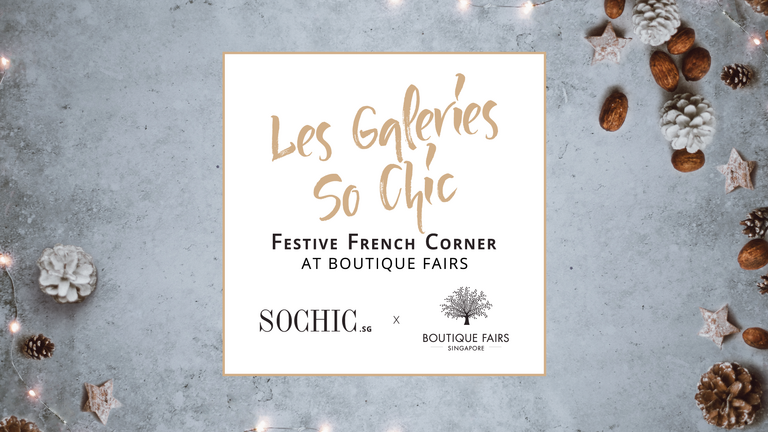 Join us at our charming French corner of many delights!
From brand discoveries, fun workshops, delicious tastings to lucky draw games, you will certainly fall in love with the French experience!
15 NOV | 9AM - 8PM
16 NOV | 10AM - 8PM
17 NOV | 10AM - 6PM
Discover the full programme for workshops and tastings here.
Founded in 2002, Boutique Fairs is a twice-weekly shopping extravaganza that brings together a curated mix of independent vendors across women's fashion, menswear, jewellery, bags and accessories, gifts, home décor, along with children's clothes, accessories and toys.
With more than 400 vendors, you will definitely find something for yourself or a loved one!