The French Chamber is organising the next session of 'Meet the CEO', a great opportunity for Entrepreneurs & SMEs to connect with MNCs. A survey conducted to the members reveals that business matching is a top priority for French start-ups and entrepreneurs. 'Meet with a CEO' is an initiative organised every month, with a CEO of a large company.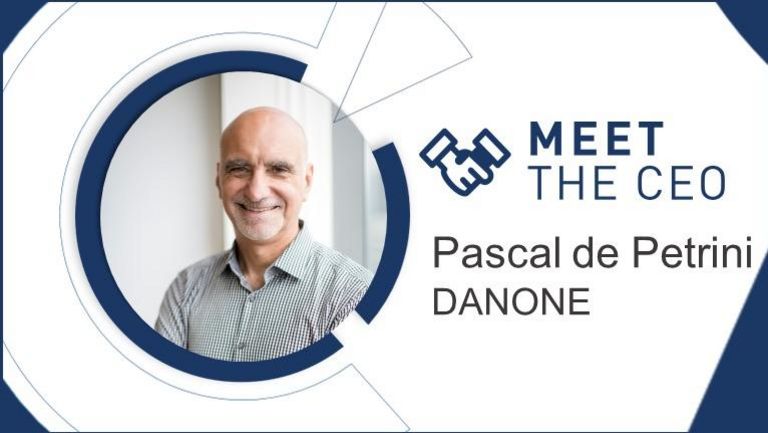 This new session will be with Pascal de Petrini, Chairman Asia of DANONE . He will be available for a 3-hour programme of 30-minute 1-to-1 meetings with start-ups & SMEs. He will meet up to 6 companies, selected according to his business relevance.
- Registration shall be done by latest on the 20th November -
- Selected companies will be informed by latest on the 22nd November -

About the Speaker
Pascal de Petrini is currently Chairman Asia of DANONE.
It's in the Danone Dairy division that Pascal De Petrini started his career as an Industrial Engineer as early as 1984, but it's the Biscuit Division that saw him grow: as a Supply Chain Director of LU France in 1995 and as a General Manager of the Biscuit Branch in China 3 years later.
That's when he started his 20-year long journey in Asia, later transitioning from General Manager ERP THEMIS in 2002 to General Manager of Aqua Indonesia 2 years later and subsequently Regional Vice-President Waters Asia-Pacific. In 2008, Pascal was appointed Regional Vice-President Early Life Nutrition Asia Pacific in addition to his Waters responsibilities.
He joined Fraser & Neave in 2011 as CEO Food & Beverage, prior to become, within Fonterra, Managing Director Asia Pacific Middle East & Africa in 2013.
He joined Danone back in 2015 on different Executive roles leading the Strategic Resources Cycle globally, from their Singapore Headquarters.
Terms & Conditions
- For Entrepreneur Members and SME Members only
- Up to 6 meetings are available. The companies will be selected by the CEO.