This forum was commissioned by the ONERHT Foundation, a grant-making philanthropic organization, that enables ONERHT to do right and good endeavours.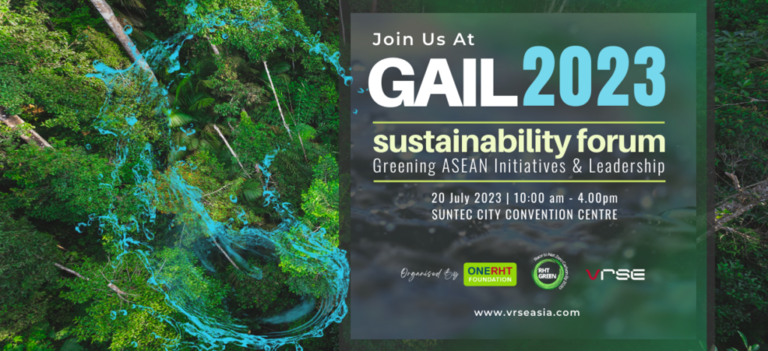 The GAIL Forum stands for "Greening ASEAN: Initiatives & Leadership" aims to gather relevant expertise, knowledge and practical measures to enable ASEAN companies to respond to the region's growing call for sustainable development. We firmly believe that business which go above and beyond in their efforts to champion sustainable development should be rewarded with recognition from their industry peers.
Building on the success of our previous years' forum, this year, our 6th edition, the agenda is packed with cases studies and panel discussions on ENERGY, STRATEGY and FINANCE by a group of leading experts from various industries who will share insights and practical knowledge of what they are currently doing to create long-lasting, sustainable businesses.