It is an online 2-hour modular programme on profiling, adapted to Europe and Asia timezones.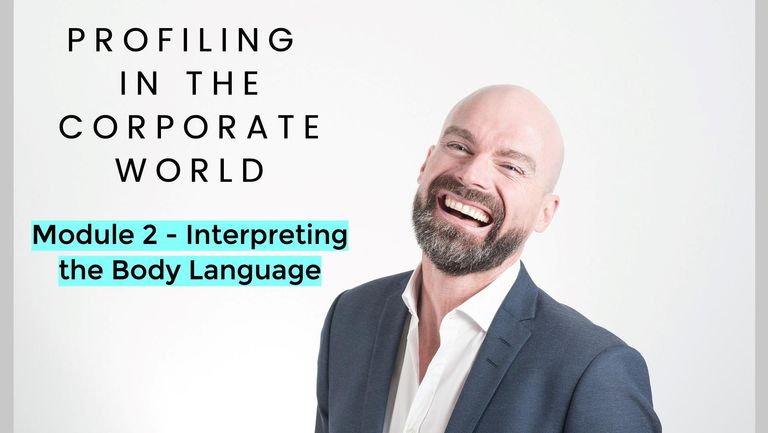 After a successful launch of Module 1 on Reading the Mind,
be ready to learn how to read and interpret Body Language
Registrations closing on the September 27th
SeeAre is now ready to share with the public on how to read and interpret Body Language. It is an online 2-hour modular programme on the art of profiling conducted by Claire Kolly and Carina Rogerio, adapted to Europe and Asia time zones.
Why such a program?

Consider in a week the number of times you interact with someone:
- to agree with you,
- to understand what you mean,
- to address someone's concerns or fears...
Consider in a month how many times you talk to a group of people to discuss a matter or even do a presentation...
Consider how many times you talk to someone and you wonder if what they say truly is what they think...
Those are all reasons why having the ability to read and understand body language is crucial and why we decided to introduce such a workshop to the public.
Who is it for?

This workshop is designed to help professionals who interact with people and need to grasp their thoughts and feelings beyond what they say, via
Visual inputs
Movements
Micro-expressions
Action-oriented wording
The applications are infinite for any client-facing professional in particular (Sales or Business Development people, lawyers, Consultants, Mediators, Entrepreneurs...) but ultimately any professional who isn't working by themselves really, so it also can include HR, Marketing, Compliance and so on.
As we said, any professional interacting with other people and having to grasp the other person's intention beyond what is being said has an interest in grasping such skills.
How does the programme look like?

The program is structured in 4 x 2hours modules, over 3 months with a lot of practice in addition to theory, so you can test, in a safe space, your newly acquired skills.
Modules can be attended separately in no specific order, except for Module 4.
Module 1: Reading The Mind (next batch early 2023)
Module 2: Interpreting the Body language
Module 3: Decoding the Emotions
Module 4: Recombining to get the essence of a person

Module 4 can solely be attended if the 3 previous modules have been completed. The other three modules can be taken individually and separately.
What are the dates?
Module 2: Fri 07 October 2022 at 8:30 am Paris time / 2:30 pm Singapore time
Module 3: Fri 04 November 2022 at 07:30 am Paris time / 2:30pm Singapore time
Module 4: Fri 02 December 2022 at 07:30 am Paris time / 2:30pm Singapore time
Module 1: early 2023 (dates TBC)

Register here before 27th September and reach out if any questions!
How much does it cost?
250 EUR / pax per module to be paid upfront as part of the registration.
In case the participant registers for the 4 modules upfront, 10% deduction + one (1) free group "Bring Your Own Case(s) " practice session (worth 180 EUR).
For detailed information on the programme, you may click here to download the brochure.
To sign up, complete this Interest Form
We look forward to this workshop to share our knowledge and expertise with you!