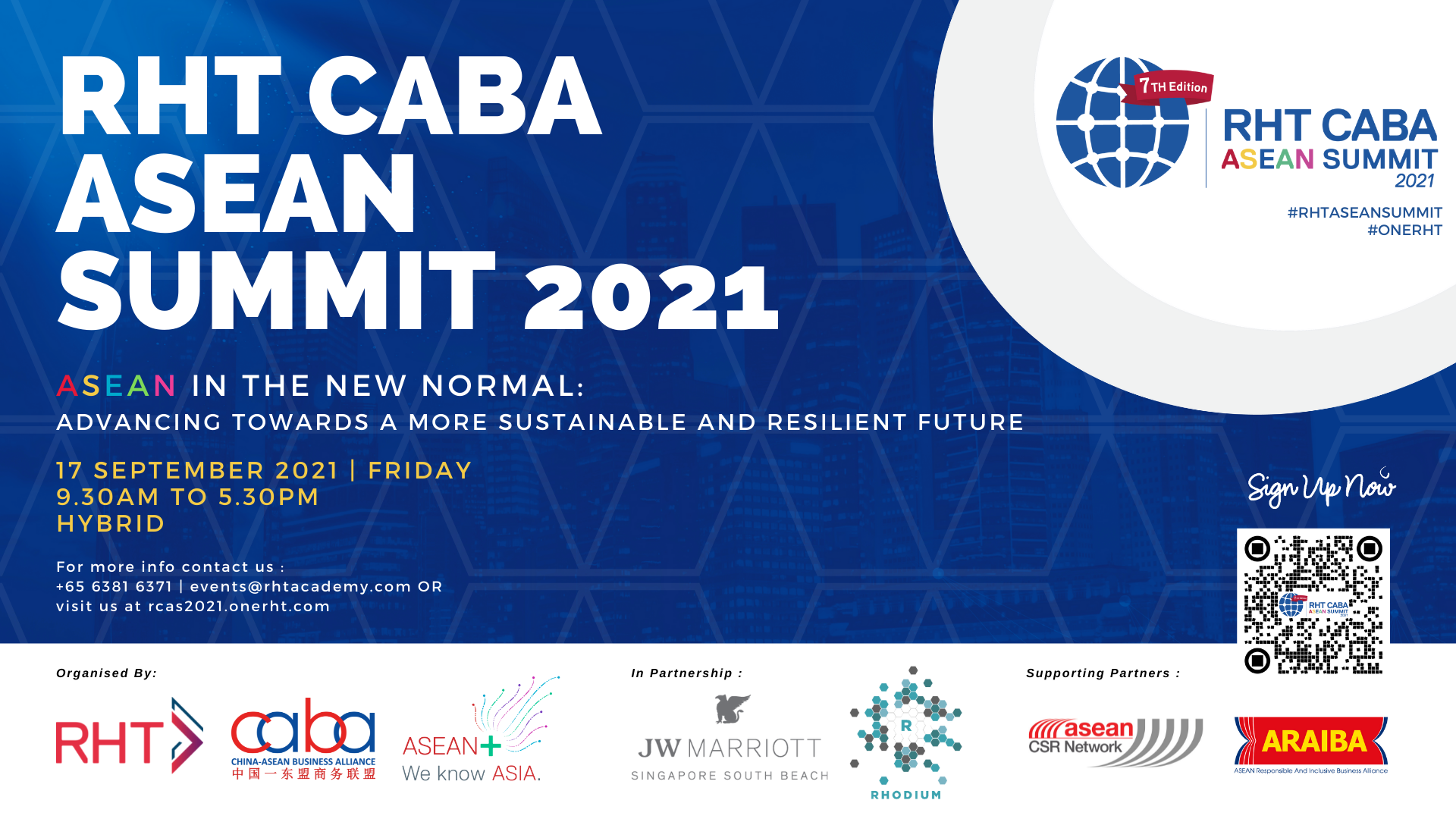 Most ASEAN businesses have found themselves recalibrating their systems and policies to forge ahead amidst the economic shock brought about by global 'megatrends' which include the COVID-19 pandemic, changes in demographics, shifts in global economic power, large-scale urbanisation, the scarcity in natural resources, and climate change, to name a few. By far, the most dramatic changes are happening in various industry sectors such as Technology, Supply Chain, Healthcare, Business Travel, and Sustainability, where the disruption is exponential.
It is vital to have a platform to discuss and examine the critical role the Government and private sectors must play in balancing the opportunities and re-valuate existing capabilities and gear up for what the "new normal" entails from these disruptions.
All of this begs the question: What is next for ASEAN?
Focusing on the theme "ASEAN in the New Normal: Advancing Towards a More Sustainable and Resilient Future", the 2021 RHT CABA ASEAN Summit gathers top decision-makers from across industries to discuss, debate trends, market developments and challenges particularly in light of the COVID-19 pandemic and the short and long-term ramifications this will have in Southeast Asian economy.
Featuring our Luminary Speakers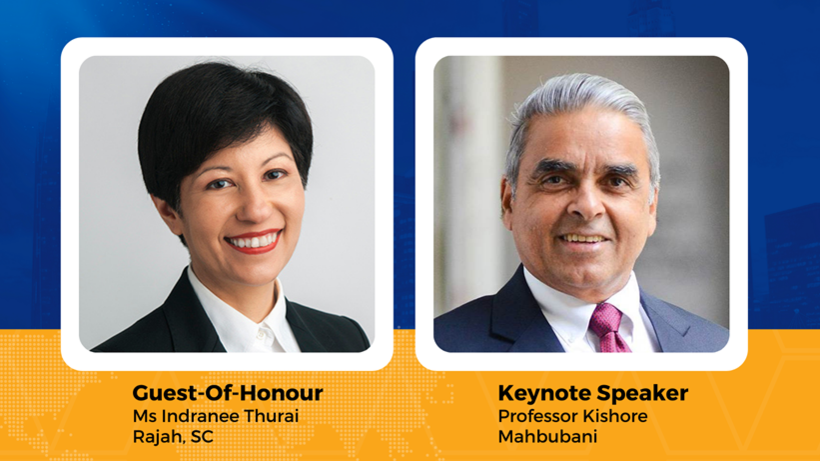 Join our luminary speakers Ms. Indranee Thurai Rajah SC, Minister in the Prime Minister's Office, Second Minister for Finance and National Development (Guest of Honour Speaker) and Professor Kishore Mahbubani, Distinguished Fellow, Asia Research Institute National University of Singapore (Keynote Speaker) for this hybrid live stream conference.
Key Discussion Topics:
ASEAN Macroeconomic Growth Outlook & Risks
Looking Beyond the Horizon: Global and Regional Supply Chain Transformation in COVID-19 New Normal"
From Surviving to Thriving: Global Business Connections and Mobility in the New Normal
Reimagining the New Digital Economy: New Frontiers and Innovations
Driving the Region's Energy Transition Forward: Green is the New Gold
US-China Geopolitical Landscape