RHT Law Asia invites you and your organisation to the 8th edition of the RHT CABA ASEAN Summit held on Thursday, 20 October 2022!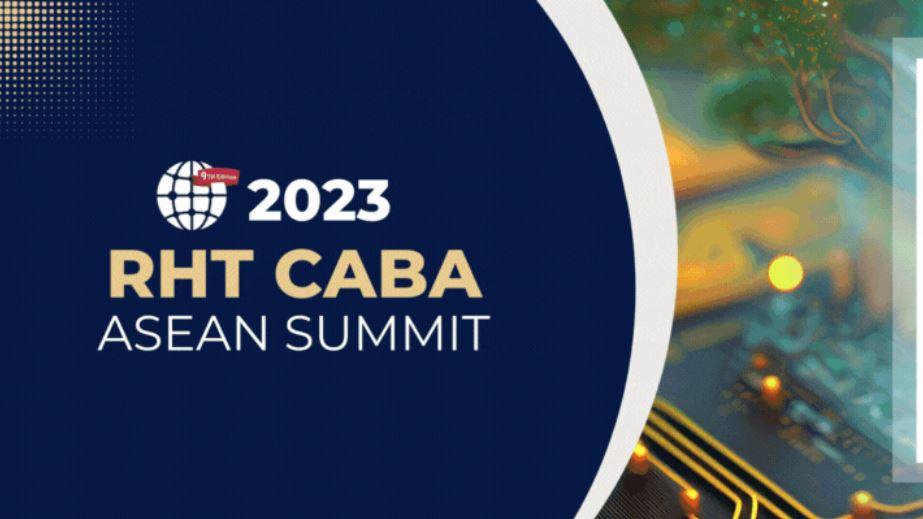 The 9th RHT CABA ASEAN Summit, organized by RHTLaw Asia and RHT Group of Companies in partnership with VRSE Asia, is scheduled for 3rd October 2023, Tuesday, at Lifelong Learning Institute. The summit's central theme is "ASEAN 2030: TOWARDS A SUSTAINABLE AND SECURE DIGITAL ECONOMY" from 1:00 pm to 6:00 pm.
The 9th edition holds significance as it celebrates the fresh economic connections between the EU and ASEAN, demonstrated by the formal agreement signed between the RHTLaw Asia and Asia Scotland Institute.
This occasion marks a unique opportunity for attendees to receive current insights into the progression of trade and investment connections, coupled with perspectives from influential business figures about their ambitions for the future, encompassing both the Eastern and Western hemispheres.
The Summit program will include several key-note addresses from government comprising of Government Officials, Ambassadors and leading business personalities as well as a series of panel discussions with a focus on the fastest growing and largest economy in ASEAN. The thematics include:
Advancing towards a borderless business community
Driving Sustainable development in Vietnam
Towards an inclusive workplace for a sustainable future
Uncovering hidden gems in the digital economy of Indonesia
Join the event for an afternoon of great content and discussions followed by networking with excellent food and wine!