Have you ever dreamed of enabling a better customer service, ensuring business operations and processes comply with regulations and completed rapidly?
RPA, are considered as solutions that can help organizations on their digital transformation journeys by mimicking a human worker and handling high-volume and repeatable tasks to perform.

Our experts will share their experience on RPA, the key factors enabling their company to implement the technology efficiently on specific processes without changing the existing systems but in communicating with other and different systems autonomously.

This webinar will be an opportunity to map the applications of RPA (customer service, accounting, financial services, HR, etc.), to know more on the other existing solutions as artificial intelligence, machine learning, IPA, and what you should consider if your company looks for RPA technologies.

Agenda
Principles and key pillars​: From RPA to Artificial Intelligence
From opportunities detection to prioritized RPA use-cases with a Top-down approach
From a Smart Automation Discovery to Target Operating Model for industrialization
RPA implementation at Sanofi: selected applications, processes suitable for RPA implementation
Intelligent Automation in a Whole Department, RPA and beyond: the KYC Case at Crédit Agricole CIB
Defining a departmentwide automation strategy
Linking BPM and RPA solutions
Real-world use cases for KYC (RPA, NLP, ML, MT)
About the speakers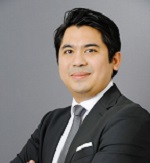 Sithi Sirimanotham, Partner at Aurexia
Sithi Sirimanotham, Partner at Aurexia, has 14 years of experience in the financial services industry with 9 years dedicated to consulting. Expert in Operational Excellence and innovation, he is leading digital transformation initiatives using Smart Automation solutions (RPA, OCR, AI,…). This includes a track record of driving multiple projects aiming at identifying and enacting process re-engineering for efficiency and productivity improvement.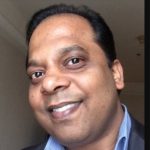 Azuhar Mohammed, ITS Global Head of Expertise & Innovation at Sanofi
Azuhar Mohammed is the Head of Global Solution Center for Expertise & Innovation in Sanofi, where he is leading a global team of business process experts and architects involved in implementing solutions to drive process automation and simplification using innovative technologies such RPA, AI, Process Mining. He joined Sanofi in 2006 and has performed various IT leadership roles in Asia Pacific region and globally, and based in Singapore. He has around 25 years of experience in Information Technology field.
Prior joining Sanofi, Azuhar has worked in various capacities such as program manager, project manager and consultant in various organizations specialized in finance and supply chain area. He holds a bachelor degree in Computer Science & Engineering from Kerala University and an MBA from State University of New York.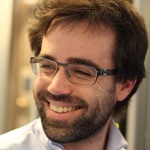 Jonathan Eudeline, Program Director RPA / Head of Singapore KYC Innovation Project team Crédit Agricole CIB
Jonathan currently leads the automation program for KYC operations at Credit Agricole Corporate & Investment Bank. He also manages the Innovation Project team for KYC in Singapore.
Previously, he successfully drove and delivered complex and large scale Business, Organization and IT transformation projects (up to USD 30+ million budget) for global companies in the Financial Services sector (Corporate and Investment Banks & Insurance companies - HSBC, Allianz, Axa). He also supported digital transformations as a Manager at Accenture in Western Europe and South-East Asia.
He holds an MBA from Paris Sorbonne University, a Master in Engineering from Telecom St Etienne & the University of Tennessee and is certified as a Project Management Professional (PMP) from the Project Management Institute.
When not leading project teams towards success with passion, Jonathan spends time with his wife and young daughter in Singapore and extends each day to train for Ironman races.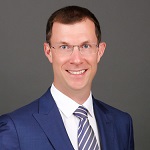 The session will be moderated by Philippe ROUSSET, CFO of SOCOMEC and co-president of the Financial & Fintech Committee.
Terms & Conditions
This event is for members only.
Full payment is required upon registration.
Should you need to cancel, please do so no later than two working days before the date of the event.
No shows will not be refunded.
Please note that photographs and videos may be taken during the event for news and publicity purposes.