How do you design to understand, analyse and anticipate the consumer behaviour in your industry, to uncover new growth opportunities in the present ?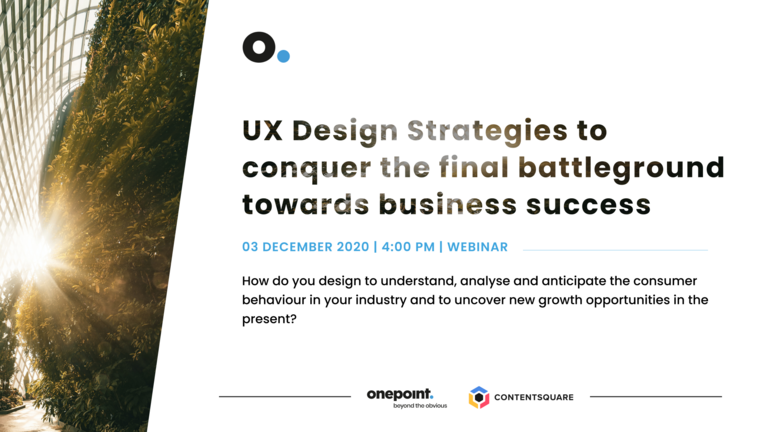 In the new reality, taking your customers' considerations into account is ever more important. Change is constant, with strategies that just six months ago were the cornerstone of growth and competitive advantage now turned on their heads.
The 2020 unprecedented upheaval has created a space for Design to address disruption and business growth but only where it was recognised and enabled. Human-Centered Design is taking the wheel, and it's up to us to steer it in the right direction to achieve more.
In this webinar, designers from onepoint and Contentsquare will discuss the why, what and how of user experience design and share with you the best practices.
You'll be part of an interactive discussion with our speakers and walk away with actionable design strategies for protecting your business and accelerating innovation in a new long-term reality.
Join us and you will get a free UX assessment.
About the Speakers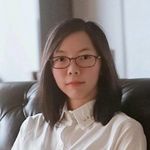 Melody Koh, UX/UI Design Lead at onepoint.
Melody creates solutions using behavioural psychology and user experience to help bridge gaps between teams, processes and solutions. Extremely process-oriented; her favourite kind of work is creating and maintaining active product design cycles, as well as creating better ways for people to work together.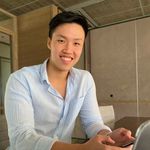 Mark Ong, Senior UX Designer at onepoint.
Mark leads customer experience projects providing strategy and hands-on implementation. Passionately works with high-growth clients to ask the right question, define, build, test, and execute scalable design across complex ecosystems, designing with 4 keys in mind -Simplicity, Ethical, Efficiency and Dataful.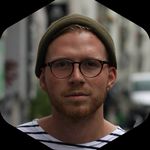 Matt Christie, UX designer at Contentsquare.
Matt spends his days speaking to clients from all industries about how to improve their user experience. He shares advice, best practices, and data insights from Contentsquare to help point them in the right direction when it comes to UX optimization.
Terms & Conditions
Full payment is required upon registration.
Once paid, registration fees are non-refundable.
No shows will not be refunded.
You will receive by email the link to connect to the webinar one day prior to the event.