With more than 370 million internet users in South-East Asia and a 98% internet penetration rate in Singapore...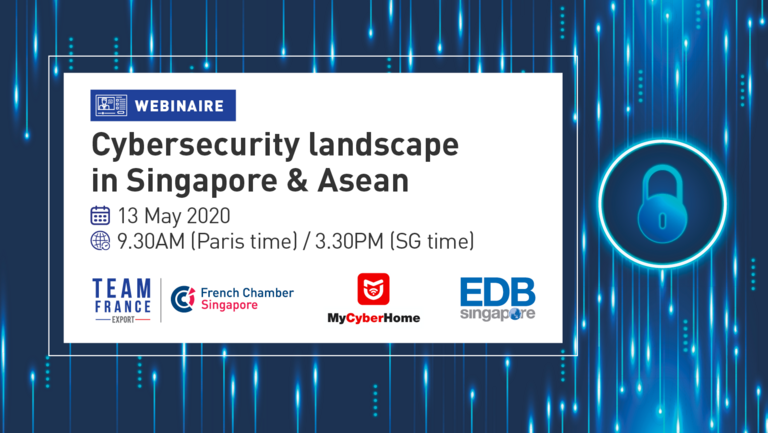 With more than 370 million internet users in South-East Asia and a 98% internet penetration rate in Singapore, companies have to protect themselves from millions of cyber-attacks every year.
Underlying trend perspectives, notably in cybersecurity:
Preventing and fighting cyber-attacks and threats, even with more and more internet connections (in 2018, 1.5 million personal health data was hacked)
Protecting critical sectors such as energy, health, aeronautics, water, banking, land and maritime transport, government services
Building a strong cybersecurity legislation and collaborating efficiently with other countries
Ensuring data privacy and security for corporates and individuals, especially during the COVID-19 and work from home period
Great challenges to overcome:
Building a Resilient Infrastructure, consisting of strong legislation, safer governmental information systems, trained workforce against cyberattacks
Creating a Safer Cyberspace with a trustworthy ecosystem deriving from improved public education and collective corporate responsibility
Stimulate innovation by supporting fresh initiatives, new start-ups, R&D, university cyber programmes and more
Strengthening International Partnerships to create cooperation in legislation, to share information and grow public awareness through the organisation of Summits to become a benchmark in ASEAN cybersecurity
Guest Speakers
Marianne TAN, Regional Director (Paris) at the Singapore Economic Development Board
Marianne is a Regional Director at the Singapore Economic Development Board (EDB), where she advances Singapore's engagements with companies in France, Spain, and the United Kingdom.
Previously, Marianne was part of the Energy & Chemicals division of the EDB, where she was an account manager for petrochemical and specialty chemical companies. She was also led the talent development and R&D strategies for the sector. She later joined the Human Capital Division, where she was in charge talent development for the Digital sector.
Erwan MACE, Founder at MyCyberhome
Founder of MyCyberHome, Erwan continues to serve as a Non-Executive Chairman at Bitsmedia, a Singapore based mobile application development company he founded (2009).
Prior to founding Bitsmedia Muslim Pro, Erwan held various senior technology positions at large corporations such as Alcatel, Akamai, Vivendi and Google as well as internet success story startups such as Spray (acquired by Lycos in 2000) and Soundbuzz (acquired by Motorola in 2008).
Erwan is also an active member of the Cyber Security and Ethical Hackers community. He mentors and invests in several technology startups in Asia, Europe and the USA.
Damien PEREZ, Senior Trade Advisor - Head of Tech & Services at Business France Bangkok - Embassy of France in Thailand
He supports French companies in technological and service sectors (Cybersecurity, e-commerce, electronic, fintech, IOT, telecom…) who want to enter the Thai market, providing market research, setting up personalised B2B meeting or collective events. He is also sector referent for Cybersecurity in the ASEAN – Oceania region.
Terms & Conditions
By registering to this webinar, you agree to receive from French Chamber in Singapore and EDB future invitations to other events or market updates
You will receive by email the link to connect to the webinar