Companies news
Air France flight updates to France - Apr to Oct 2021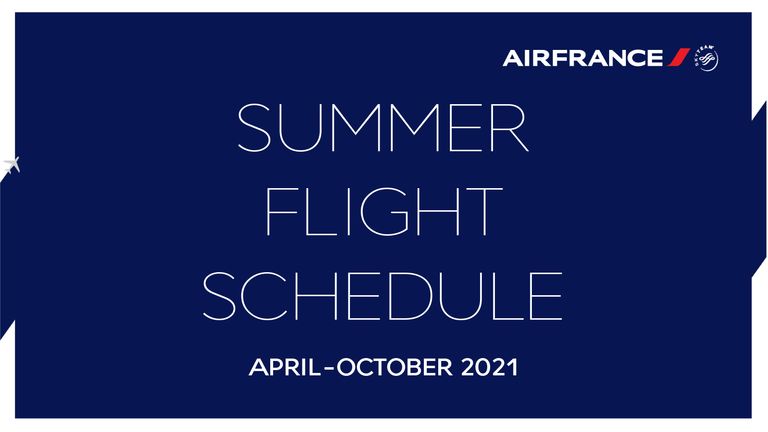 FLIGHT UPDATES TO FRANCE
From July to end of October 2021, Air France is adjusting the flight schedule between Singapore and Paris. The flights will be operated by a Boeing 787-9 Dreamliner (30 seats in Business, 21 seats in Premium Economy and 228 seats in Economy). KLM maintains its daily flight from Singapore to Paris (CDG) and the French province via Amsterdam (AMS). From/to Amsterdam (AMS), Air France and/or KLM operate the following destinations in France: Bordeaux (BOD), Lyon (LYS), Marseille (MRS), Montpellier (MPL), Nantes (NTE), Nice (NCE), Paris (CDG), Rennes (RNS) and Toulouse (TLS). This flight schedule is subject to change without prior notice.
Download the schedule below:
BOOKING
Book your flight on AIRFRANCE.SG or via the Air France call center [+65 65 77 11 55 new phone] or on KLM.SG or via the KLM call center [+65 65 77 12 02 new phone].
TRAVEL WITH CONFIDENCE
Air France and KLM have put special measures in place to guarantee your safety when travelling with us. It is compulsory to wear a mask throughout the trip upon arrival at the airport and on-board Air France and KLM flights. For more information on health and safety measures, visit AIRFRANCE.SG and KLM.SG.
Updated as of 27 April 2021 — Subject to changes without prior notice