Companies news
Binance selects TripleA as global crypto payment gateway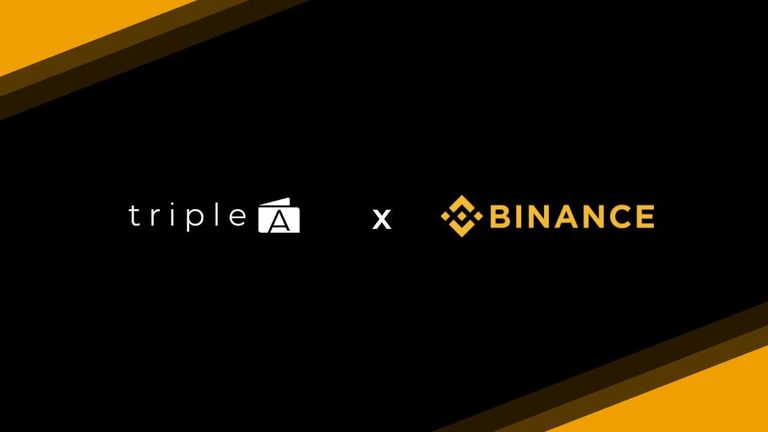 Binance Pay is the bridge between Binance, the world's leading cryptocurrency infrastructure provider, with the retail world.
This partnership with TripleA gives merchants like Novelship access to the spending power of a 300+ million strong and growing crypto user base.
"We could not be more excited to announce TripleA as a strategic payment partner." Pakning Luk, Regional Head of Business Development, Binance Pay stated "This cements Binance Pay's mission in providing businesses and consumers a contactless, borderless and secure cryptocurrency payment experience."
"At Novelship, It is in our DNA to constantly listen to our customers and provide them with an elevated shopping experience every time they shop with us. In a recent survey, an overwhelming number of our customers showed keen interest in paying using alternative assets such as cryptocurrency," said Richard Xia, CEO of Novelship. "Thanks to TripleA and Binance Pay, we are able to stay agile, adopt new payment technologies, and meet our customers' needs swiftly."
Novelship is not the only retailer staying ahead of the crypto curve. Charles & Keith, a fashion house with worldwide presence, also launched cryptocurrency as a payment mode earlier this year.
"TripleA is seeing strong demand from businesses to offer crypto payments, which is of course driven by their consumers." Eric Barbier, CEO and founder of TripleA said. "We are pleased to work with Binance Pay and Novelship to satisfy this growing market need."
This news follows the recent announcement that TripleA is the first Singapore-based participant selected to join a group of five elite startups for the Visa Accelerator Program, designed to take commercially successful FinTech startups to the next level.
SOURCE: Financial IT