Companies news
Dragages Singapore - Be My Low Carbon Partner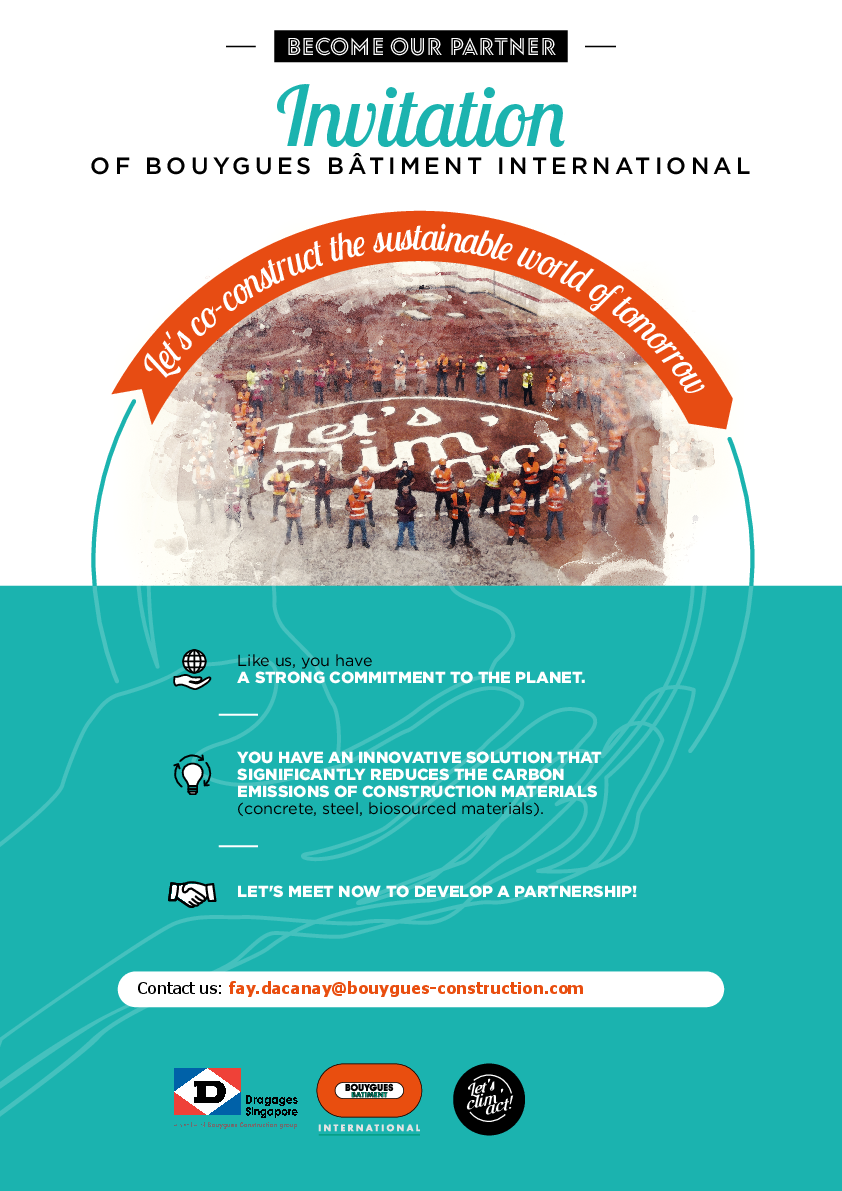 Driven by a pioneering spirit, Dragages Singapore has committed to reducing its Greenhouse Gas emissions by 30% by 2030, but we cannot do this enormous task alone. We recognize the need for dialogue, collaboration and synergy in tackling our common problem that is Climate Change. This is why we are calling out to those who have the same innovative mindset as us – Be our Low Carbon Partner!
This initiative, the "Be My Low Carbon Partner" Contest, is an invitation to contractors, suppliers, start-ups, experts, universities, industry players and anyone with an innovative idea to collaborate with us and share the end goal of carbon emission reduction. Since 85% of our Carbon Footprint comes from the materials we use on site, the Contest is divided into three categories – Concrete, Steel, and Other Materials. Concrete and steel have their own groups since they account for most of the carbon emitted in construction.
The contest runs until 15th of May 2022.
We can pave the way for positive change in the construction industry. Let's join hands and become Low Carbon Partners!