Publications
Envision Digital is helping Microsoft to leapfrog its energy innovation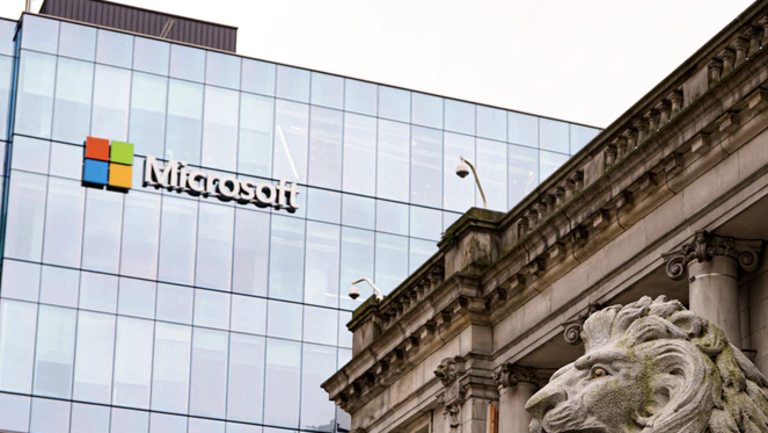 Envision Digital fast-tracked Microsoft's net zero goals.
Microsoft has committed to being carbon negative by 2030 and has continuously reduced its buildings energy consumption by 2% each year. The tech giant also aims to enhance its electric vehicle (EV) charging experience and office quality. To meet these objectives, Microsoft needed innovative technologies and smart building solutions, on top of its own innovative capabilities.
This is where Envision Digital stepped in to speed up Microsoft's sustainability goals. Envision Digital developed an intelligent indoor environmental quality management system with Digital Twin technology. The system provided indoor air quality condition analyses, thermal comfort analyses and automated device alerts. This enables Microsoft to optimise the balance between building comfort and energy consumption.
Envision Digital also implemented a smart building solution built on EnOS™ AIoT platform across 5 Microsoft campuses in China and Hong Kong. The IoT platform integrated disparate assets such as smart meters, building management systems, energy storage systems, EV charging stations, indoor environmental quality sensors and more. It allowed for centralised data management across geographically distant locations.
Lastly, Envision Digital helped Microsoft to improve its EV charging system. The connected energy management system adopts AI and advanced analytics to analyse data and identify opportunities for energy arbitrage and ultimately enhances EV charging experience.
Envision Digital's scalable and adaptable energy management system minimises additional investment, as it allows for Microsoft's distributed energy storage systems to be more flexible and resilient. Microsoft can install additional charging stations without greater investments in transformer capacity, reducing costs and barriers to transformation.