Event report
Future of Smart and Personalised Healthcare partnered with SGInnovate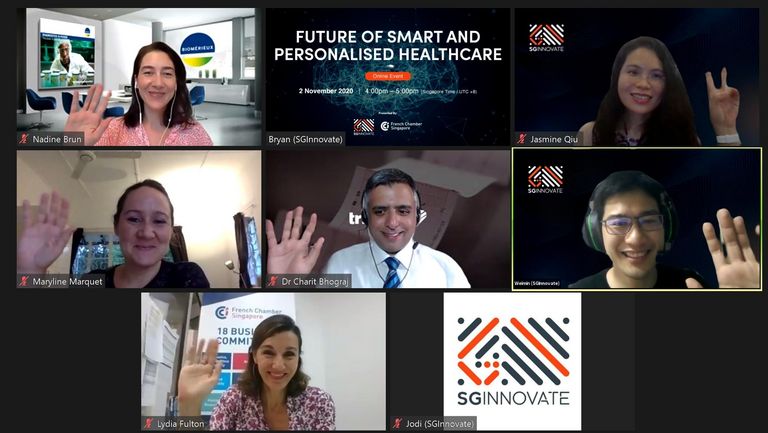 As the world moves into the next era of the industrial revolution, technologies today are primarily guided by big data and adoption of interconnectivity across multiple industries and healthcare is no exception.
The focus of the health industry has evolved over the years. There was once a time when surgeries and integrated delivery networks (IDNs) were the talk of the town, followed by a time when payers and insurance companies were the target audience. Now, the world seems to have moved on to a new age where the key stakeholders are consumers themselves.
As technology continues to improve lives, people are now in control of their health, making affordable healthcare easily accessible through online shopping, with the latest gadgets and apps at their fingertips. Future innovation is now dictated by the kind of choices which consumers make in the adoption of Smart Health.
Discover the upcoming trends in Smart Health, where we discuss how big data, regulations, customer journey and consumer-centric products such as wearables paves the way for increased collaborative efforts amongst both corporates and startups in changing the quality of life.
Thank you to our speakers Nadine Brun, General Manager of ASEAN at bioMérieux,Maryline Marquet , VP Operations at Asia Pacific Medical Technology Association (APACMed), Dr Charit Bhograj, Founder and CEO, Tricog Health, and moderator, Jasmine Qiu, Assistant Direct – Venture Building, at SGInnovate.
Please view the replay below: