Companies news
Learning Better By Doing Good: Big Bloom Hackathon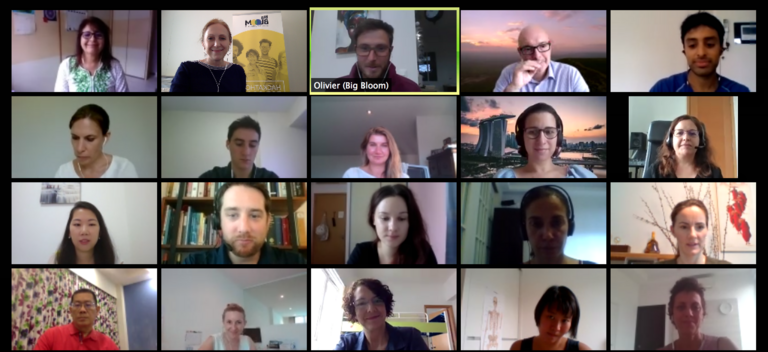 Last week, participants from various organisations, including Accor, French Chamber of Commerce, ESSEC, and Mastercard, took part in the first Big Bloom Online Hackathon in Singapore.
Over 4 online sessions spread over a week and with the support of a coach guiding them along the Design Thinking method, they practiced empathy, used their creativity and ideas to design new solutions for the remarkable project 365 Days of Music @SingHealth by Sing'Theatre.
Launched by the global initiative Big Bloom shortly after the CoVID-19 crisis started, the online version of the Hackathons for Good represent a unique platform for employees of large companies, SMEs and associations to work together to continue supporting the non-profit sector in the current environment.
For partner companies and organisations, a Big Bloom Hackathon for Good represents both an opportunity to support the community and an alternative to traditional leadership development programs. They offer the possibility to engage employees meaningfully, increase their awareness and understanding of the challenges faced by the non-profit sector, and work in teams with individuals from various backgrounds. For a beneficiary project, it is an opportunity to generate ideas quickly and increase its visibility in participating organisations.
Represented in Singapore by The Human Factor, Big Bloom Hackathons for Good can be organised both in an open and in-house formats.
If you'd like to know how Big Bloom Singapore can help you learn and engage your team members meaningfully, contact Marie-Laure Caille at the Human Factor.