Event report
Past Event C-suite Exclusive Leader Roundtable: Fashion & Sustainability: Fast Fashion vs Long Term Fashion & Recycling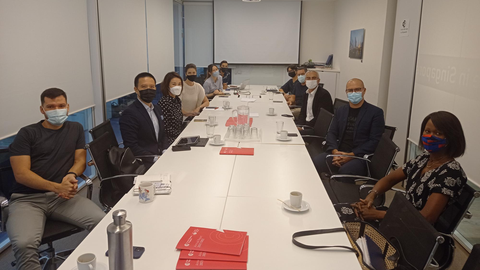 The French Chamber organised an instructive session of our Retail Club for Retail Managing Directors in Singapore with the co-presidents of the Retail Committee, Mollie Jean De Dieu, Charlotte Jozan, and Eric Festy. In this exclusive C-suite Leader Roundtable, our guests discussed Fashion and Sustainability: Challenges and Steps Toward a More Sustainable Business.
Special thanks to The Matcha Initiative for sharing their perspectives on the issues and potential solutions.
The Retail Club's mission is to provide a safe environment for Managing Directors to share ideas, debate hot topics, and gain business insights, all within a mediated structure.
For more information, please contact Coralie Vincens cvincens@fccsingapore.com