Event report
Past Event | Scale-up workshop #1 - How to win against the big guys?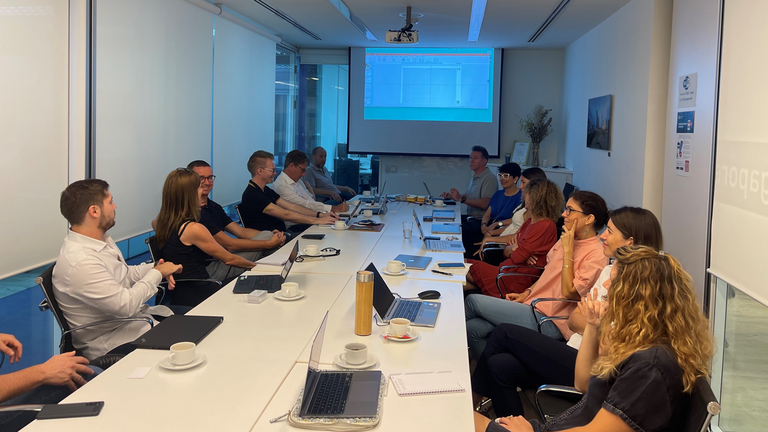 Thank you to Joël Céré CSO at Hypehack for leading a very fruitful, hands-on, and complete Scale-up workshop on How to win against the big guys?
Joel shared with us that those who have succeeded in disrupting an industry often do so by not following the traditional rules. They create a completely different playbook that works to their advantage and helps them solve growth and market penetration challenges.
During the session, Joel, who has extensive experience in strategy and innovation, helped startups, SMEs, and larger corporates to analyse and practice some of the frameworks and tactics disruptors use to break through. This included developing an emotionally differentiated proposition, unlocking deep customer insights to solve overlooked pain points, creating radical innovation by seeking inspiration from outside the industry, and differentiating through experience.
The attendees introduced themselves, their industry/activity, and their main competitors before going through exercises designed to help them think outside the box.
The workshop was a huge success, and everyone left feeling inspired and armed with new tools and strategies to help them succeed in their respective industries.
For more information about Programmes for Start-ups & Entrepreneurs please contact Agate Wack awack(@)fccsingapore.com
Access the speaker's presentation (members only)