The Chamber
Pavillon France - Broadcast Asia 2020, une édition 100% virtuelle !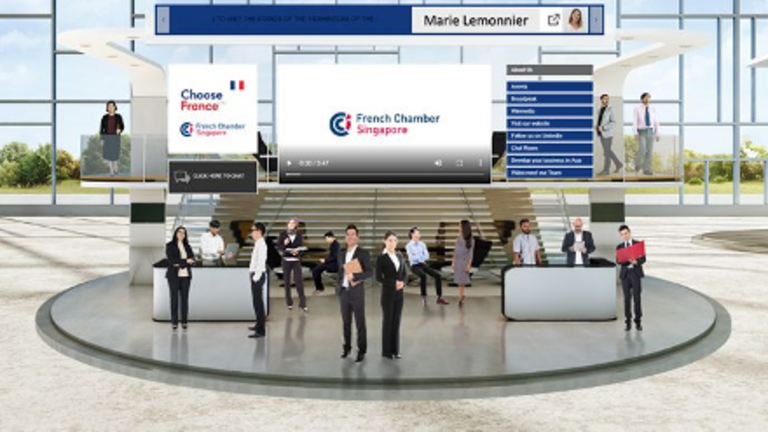 La Chambre de commerce française de Singapour a organisé le pavillon français ''Choose France'' à BroadcastAsia, salon spécialisé dans la diffusion et les médias au sein de ConnectAsia.
Depuis près de 20 ans, la chambre de commerce de Singapour accompagne les entreprises du secteur des télécommunications en leur faisant bénéficier d'une visibilité via le pavillon France au sein du salon Broadcast Asia. Pour la première fois, le salon s'est déroulé à 100% en virtuel. En effet, les restrictions liées à la crise sanitaire du covid-19 ont contraint les organisateurs à repenser le format et à proposer une édition à distance.
Les exposants du pavillon France ont pu bénéficier d'un stand virtuel ainsi que d'une plateforme de business matching.
Découvrez ici les 3 exposants de l'édition 2020 :
Anevia is a leading OTT and IPTV software provider of innovative multiscreen solutions for the delivery of live TV, streaming video, time-shifted TV and video on demand services
Broadpeak designs and manufactures video delivery components for content providers and network service providers deploying IPTV, cable, OTT, satellite and mobile services.
WinMedia has been providing reliable, scalable and full-featured automation solutions to customers worldwide.
Contactez-nous pour obtenir des informations sur ce secteur et organiser votre prospection à Singapour : bizsupport(@)fccsingapore.com