Companies news
ProWine and Food & Hotel Asia : Visitors to reconnect with French F&B industry
Singapore, 08/08/22 – More than 100 French exhibitors will descend on Singapore from the 5th to 8th of September 2022 to showcase the diversity of French gourmet food, wines and spirits. The Singapore Expo will co-host Food & Hotel Asia & ProWine Singapore fair trades. Over 1000m2 will be dedicated to the French delegation on Asia's largest food & drinks trade event.
What's new on the Taste France Pavilions ?
France exhibits for the first time in Singapore and Southeast Asia with the Taste France brand promoting gastronomy, agrofood and agriculture. The Taste France Pavilions will have something new across the board:
Discover a widening choice of 51 wines, spirits, and craft in Hall 1
Visit 55 gourmet food producers in Hall 6
Find Family-owned producers & wineries, cooperatives, traders, and agents
Explore an expanding range of wines from Alsace, Rhone, Loire, Bourgogne, Beaujolais, Provence, with a selection of spirits and crafts which is set to peak interest at the show
The French producers are as on-trend as ever for better consumption, with innovative dairy products, food ingredients, cheeses, chocolates, biscuits, pastries, sweets, snacks, and condiments.
Taste France food, wine, and spirit essentials
Almost every French region will be present on the French Pavilions with a new range of products looking for international partners.
What's more, exhibitors handpicked their latest new products and cuvees as they are longing to be back in n Southeast Asia after the last edition of the fair trade in 2018.
France, leading the way
The popularity of French F&B continues to go from strength to strength : France was the 1st supplier of wines & spirits of Singapore in value, owning more than 50% market shares representing 1.1Md Euros in 2021. French Bordeaux wine exports are leading the way, with other regions soaring in popularity like Bourgogne (+25.4%), Rhone Valley (+156%) or Roussillon (+56,7%) compared to 2020. France is also the first supplier of alcohol in Malaysia and Vietnam.
Source : French customs department
Taste France
Further information about French Food & Hotel Asia exhibitors
Further information about French ProWine Singapore exhibitors
Further information about the French food & beverage offer
Further information about the French offer of wines, spirits, beers and ciders
Get your free visitor entry tickets to Food & Hotel Asia
Get your free visitor entry tickets to ProWine Singapore
Find the French Pavilions
Singapore Expo – 1 Expo Drive, Singapore 486150
ProWine Business France : Hall 1 - Booth E2-11
Food & Hotel Asia Business France : Hall 6 - Booth C2-04
MEDIA CONTACT
Jibril Nemer
jibril.nemer(@)businessfrance.fr
PARTNERS
The French Pavilion is supported by regional actors (interprofessional councils and regional groups) in bringing companies together :

Area Normandie, Northwest Regional Association of Food & Beverage Companies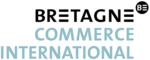 Brittany International Trade, Brittany regional Association of Food & Beverage Companies

Bordeaux Country, Southwest Nouvelle-Aquitaine Food Agency - AANA

Food'Loire, Regional Chamber of Agriculture of the Loire Valley

Hauts-de-France, North Regional Economic Development Agency

AD'OCC, Regional Agency for Economic Development of Occitanie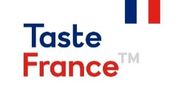 Launched in 2020, Taste France is the label embodying the French gastronomy while promoting the whole agricultural and agri-food downstream ecosystem gathering a diversity of food-service professionals ranging from producers to suppliers. Taste France aims to unify all the players within the industry around common interests. As a showcase of the variety of the French cuisine, Taste France built itself onto the will to promote globally the extensive breadth of French products both for the professionals and the consumers. Through a wider accessibility, Taste France's intention is to invite French cuisine to everyone's daily meals while guaranteeing high food standards and quality. This label is before anything else reaffirming the founding values of the French food industry: excellence, responsibility, authenticity, sharing and innovation.
#TasteFrance @TasteFrance_EN
https://twitter.com/TasteFrance_EN
https://www.linkedin.com/company/taste-france/
https://tastefranceforbusiness.com/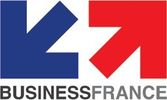 Business France is the national agency supporting the international development of the French economy, responsible for fostering export growth by French businesses, as well as promoting and facilitating international investment in France. It promotes France's companies, business image and nationwide attractiveness as an investment location, and also runs the VIE international internship program.
Business France has 1,500 personnel, both in France and in 55 countries throughout the world, who work with a network of partners.Since January 2019, as part of the reform of the state support system for exports, Business France has given private partners responsibility for supporting French SMEs and mid-size companies in the following markets: Belgium, Hungary, Morocco, Norway, the Philippines and Singapore.
For further information, please visit: www.businessfrance.fr @businessfrance #BusinessFrance
Business France
77, boulevard Saint-Jacques
75680 Paris Cedex 14
Tél. : +33 1 40 73 30 00