Publications
Singapore's PSA International decarbonises the future with Envision Digital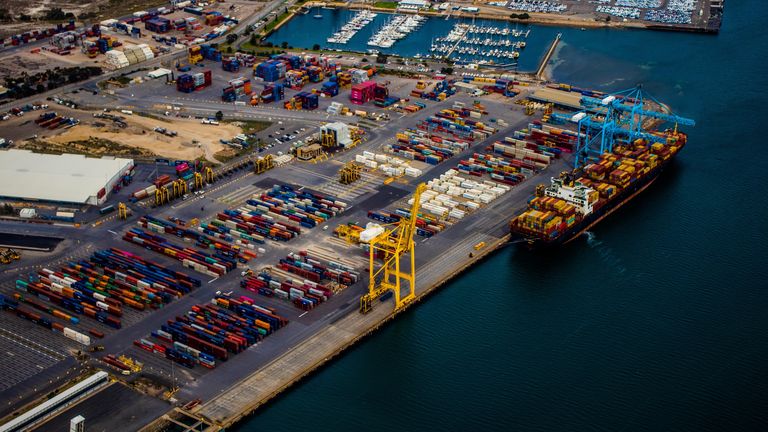 PSA becomes intelligent and efficient with Envision Digital's AIoT solutions.
Formerly the Port of Singapore Authority, PSA International (PSA) is a leading port group, with a global network encompassing over 50 locations in 26 countries around the world. As a leading port operator and global supply chain solutions provider, PSA's Singapore port is one of the largest and busiest ports in the world with round-the-clock operations. To optimize the way the port produces, consumes, and stores energy, and accelerate its sustainability goals, PSA needed next-level innovation to scale digitalisation and transform the port for the future.
Envision Digital helped PSA become a smart and sustainable port by building them an intelligent and autonomous smart grid, with five smart energy applications that leverages EnOS™ AIoT platform. The applications are micro-grid control, energy efficiency management, virtual power plant (VPP), power trading and renewable energy certificate (REC) trading.
With the micro-grid control, PSA can achieve energy load optimisation and attain energy cost reduction per container through the energy efficiency management application. Additionally, by connecting to PSA's operational systems, EnOS™ enables PSA to automate the maintenance scheduling of its quay cranes and rail gantry crane, thus improving port operational efficiency.
Finally, VPP allows PSA to generate additional revenue by providing peak shaving and frequency regulation ancillary services for Singapore's power grid. This is achieved through aggregating PSA's distributed energy resources and flexible load into a virtual power plant. VPP also allows for operational flexibility to reduce and avoid uncontracted capacity charges.