Vous savez que votre visibilité sur les réseaux sociaux est incontournable. Est-ce que votre profil Linkedin est optimisé?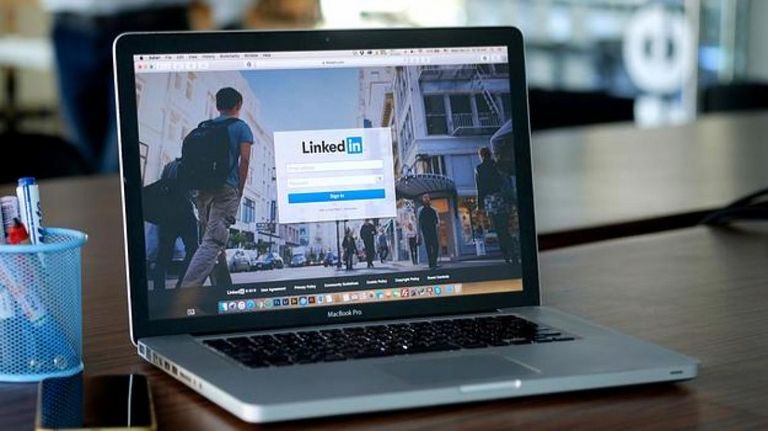 Cet évènement est ouvert aux non-membres. Pour vous inscrire, vous devez d'abord créer votre compte. Merci de patienter 10 mn avant de vous reconnecter.
Vous savez que votre visibilité sur les réseaux sociaux est incontournable. Néanmoins, vous n'avez peut-être pas encore de profil LinkedIn ou l'utilisez peu. Découvrez les bonnes pratiques pour une utilisation efficace dans votre recherche d'emploi.
---
L'atelier vous propose de :
Comprendre les atouts de LinkedIn
Découvrir les bonnes pratiques pour réaliser un profil LinkedIn
Travailler sur votre propre profil
Comprendre comment utiliser au mieux l'outil
Vous repartirez avec :
Un profil en cours d'optimisation
Des outils pour le faire évoluer et le faire vivre
Des conseils personnalisés
Un plan d'action pour utiliser et développer votre réseau LinkedIn
Marie-Liesse Calmejane est Executive coach formée au Développement Intégral par New Ventures West et certifiée par l'ICF.
Spécialisée dans l'accompagnement des transitions dans le monde professionnel. Elle appuie sa pratique de coaching sur ses 15 ans d'expérience en entreprise notamment chez Danone, dont près de 8 ans en Asie.
Une personne de notre département recrutement sera également présente pour agrémenter la présentation du point de vue « recruteur » et « cabinet de recrutement ». Ainsi, vous comprendrez l'envers du décor afin d'ajuster au mieux votre profil LinkedIn.
Modalités
Cet atelier se déroule en petit groupe pour favoriser les échanges - 10 personnes maximum.
L'outil qui sera utilisé est ZOOM, très pratique et intuitif. Un lien vous sera envoyé par l'intervenant. Il est nécessaire d'avoir un micro et une caméra, éventuellement des écouteurs.
Il est recommandé de se connecter 15 mn à l'avance pour vous familiariser avec les différentes fonctionnalités que vous aurez à utiliser durant la séance.
L'atelier est mené en Français.
Attention: Si vous vous connectez pour la 1ère fois sur le site de la FCCS:
- Vous devez d'abord créer un Login et Password
- Attendez au moins 10 mn pour que votre profil soit pris en compte
- Vous devez ensuite revenir sur la page de ce workshop pour vous enregistrer et régler votre participation
- Si vous rencontrez un problème technique, n'hésitez pas à nous écrire à hr@fccsingapore.com.
Full payment is required upon registration.
Should you need to cancel, please do so no later than two working days before the date of the event.
No shows will not be refunded.
Please note that photographs and videos may be taken during the event for news and publicity purposes.