Employer
Our team of consultants handles your recruitment needs from end-to-end:
We recruit for contracts, permanent positions and internships,
We keep growing our network and have great referrals,
We source local and international talents, with various backgrounds and professional experiences,
We have a great data basis providing candidates for all sectors and professions,
We work on success basis at competitive rates.
If you would like to know more, you can consult our brochure.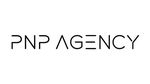 "FCCS and Adeline have successfully helped us to attract talents to recruit our very first employee in Singapore. After searching their database, three matching profiles have been submitted for our review and one finally recruited. The whole mission has been completed in less that two weeks. We now happily develop business opportunities in Singapore and continue our success story thanks to and along with the French Chamber."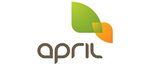 "The recruitment's department of the FCCS has been really helpful and has understood quickly the profile we wanted to hire. Applicants sent were exactly what we were waiting for. The monitoring after the hiring was highly appreciate. I can only recommend the FCCS's team."

"Thanks to the database of applicants and the team's professionalism the FCCS has been able to propose us 5 candidates that fit the required profile. In less than two weeks we did our recruitment. The little extra proposed by the FCCS is the monitoring of the LOC."

"The recruitment service of the FCCS is very professional and reliable. Each time I have used them to help me recruit staff, they provided me with good candidates. Their response is quick, efficient and usefull. I have found all my current staff thanks to the help of the FCCS."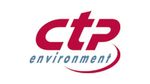 "The FCCS has always been a reliable resource to source candidates in Singapore. During the hiring process, FCCS is efficiently shortlisting from an extended data base the best candidates for interviews. FCCS's staff is not only following up during the recruitment process but also once the recruitment is finalized in order to ensure full satisfaction."
"The first benefit of working with FCCS for us is their very large portfolio of French candidates which match with our expectations. The second one is their reactiveness and their capacity to adapt to the different situations we face with our recruitments."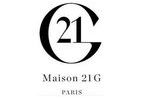 "Very dynamic team, focus instantly on your needs. Available and able to deliver good recommandation among candidates. First work of selection very efficient and super fast. Instantly on board with your urgent need and with great network of highly qualified people."
"Thanks to the FCCS Recruitment team, I was introduced to my current employer. The team spotted the potential match with my profile, the role, the company and, most importantly, the culture & the people. Now, I am enjoying every bit of this new professional chapter in a job that I am excited to go to every day. Thanks you to your team."

Recruitment services
GROWING your team? HIRING your next talent? Contact our consultants.
Don't forget to subscribe to our newsletter to stay up date with our last talents every monday!
Contact us
Sign up