Recruitment
Our Department was created in 2004 and holds an Employment Agency license granted by Singapore's Ministry of Manpower (MOM). The recruitment team is also certified by the MOM.
Our activity has been growing continuously and we have tripled the number of job openings received and placements since 2012.
Testimonials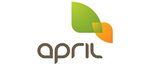 "The recruitment's department of the FCCS has been really helpful and has understood quickly the profile we wanted to hire. Applicants sent were exactly what we were waiting for. The monitoring after the hiring was highly appreciate. I can only recommend the FCCS's team."
"The first benefit of working with FCCS for us is their very large portfolio of French candidates which match with our expectations. The second one is their reactiveness and their capacity to adapt to the different situations we face with our recruitments."

"Thanks to the database of applicants and the team's professionalism the FCCS has been able to propose us 5 candidates that fit the required profile. In less than two weeks we did our recruitment. The little extra proposed by the FCCS is the monitoring of the LOC."

"The recruitment service of the FCCS is very professional and reliable. Each time I have used them to help me recruit staff, they provided me with good candidates. Their response is quick, efficient and usefull. I have found all my current staff thanks to the help of the FCCS."
​​​​​​​Our activities
1.Recruitment for Companies (permanent, contract staffing, internship)
We offer support and advice in the recruitment process by:
defining positions
referring candidates matching requirements after interviews
establishing a shortlist of candidates
guaranteeing a tailor-made follow-up for all your recruitment matters (visa application, payroll...)
Our team HR also gives advice on HR topics such as salaries, profiles and mobility.
2. Jobseeker advisory services through monthly talks and a workshop program
The French Chamber assists jobseekers in their job search and career development in Singapore. We provide information and advice on the local labor market, as well as helping to set up the strategy for a more efficient job search.
Moreover, we keep growing a database with Singaporean, French and international candidates. Our team is also developing partnerships with Business Schools and Universities in order to expand our candidates' database and give an overview of the job market to graduates.

Employment Agency Licence No: 10C4756

Know more
Any question or for more information, feel free to contact our consultants.
Contact us