L'entretien est une étape cruciale. Il vous mènera peut-être vers le job de vos rêves! Optimisez vos chances même à distance!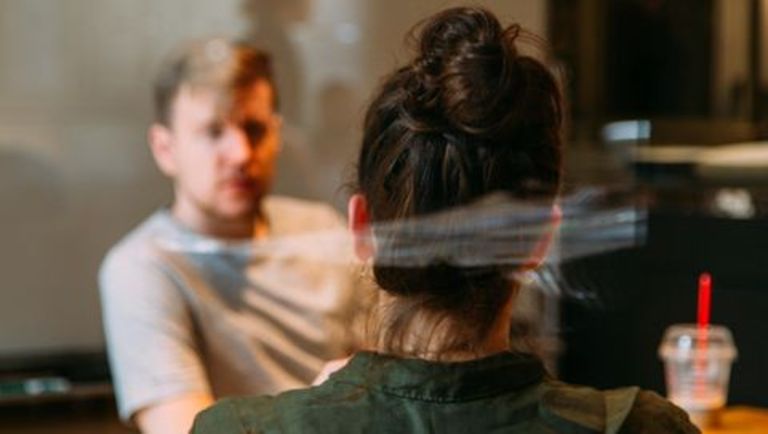 Cet évènement est ouvert aux non-membres. Pour vous inscrire, vous devez d'abord créer votre compte. Merci de patienter 10 mn avant de vous reconnecter.
Vous avez des entretiens en ligne de prévus, ou bien vous souhaitez préparer la reprise. L'entretien d'embauche ne s'improvise pas!
Votre ton, votre body-language à l'écran doivent montrer votre motivation. Avez-vous déjà reçu un feedback complet sur vos entretiens?
Nous vous proposons un atelier interactif qui vous permettra de maitriser l'exercice avec aisance afin de vous différencier des autres candidats et décrocher votre prochain job.
---
L'atelier vous propose de :
Mettre en avant votre profil et valoriser votre expérience
Anticiper les questions clés et préparer des réponses convaincantes
Prendre conscience de votre langage corporel et le travailler
Apprendre des techniques de communication non verbale
S'entrainer et bénéficier de feedback professionnel
Développer sa confiance et maitriser son stress
Vous repartirez avec :
Une check-list pratique pour préparer ses entretiens
Des réponses pertinentes aux questions types
Des conseils personnalisés sur votre discours et votre langage corporel
Un regain de confiance pour décrocher le job tant convoité !
Ce workshop s'adresse aux personnes en recherche d'emploi désireuses de perfectionner leurs techniques d'entretien dans le cadre d'un atelier interactif pour 5 à 12 participants (max) avec feedback personnalisé du coach.
Merci d'apporter votre CV imprimé le jour du workshop pour les simulations d'entretien.
Géraldine Gauthier est coach professionnelle certifiée (ICF) et fondatrice de W2P Consulting (www.w2pconsulting.com ). Elle aide les personnes en transition professionnelle et en poste à exprimer pleinement leur potentiel et à concrétiser leurs ambitions professionnelles. Sa pratique s'appuie sur son expérience de management sur les marchés financiers à Paris, Londres, Hong Kong et Singapour et sur une approche unique qui combine à la fois développement mental, physique et émotionnel.
Modalités
Cet atelier se déroule en petit groupe pour favoriser les échanges - 10 personnes maximum.
L'outil qui sera utilisé est ZOOM, très pratique et intuitif. Un lien vous sera envoyé par l'intervenant. Il est nécessaire d'avoir un micro et une caméra, éventuellement des écouteurs.
Il est recommandé de se connecter 15 mn à l'avance pour vous familiariser avec les différentes fonctionnalités que vous aurez à utiliser durant la séance.
L'atelier est mené en Français.
Attention: Si vous vous connectez pour la 1ère fois sur le site de la FCCS:
- Vous devez d'abord créer un Login et Password
- Attendez au moins 10 mn pour que votre profil soit pris en compte
- Vous devez ensuite revenir sur la page de ce workshop pour vous enregistrer et régler votre participation
- Si vous rencontrez un problème technique, n'hésitez pas à nous écrire à hr@fccsingapore.com.
Full payment is required upon registration.
Should you need to cancel, please do so no later than two working days before the date of the event.
No shows will not be refunded.
Please note that photographs and videos may be taken during the event for news and publicity purposes.