Join us for an exclusive site visit of L'Oréal-SCELSE joint laboratory.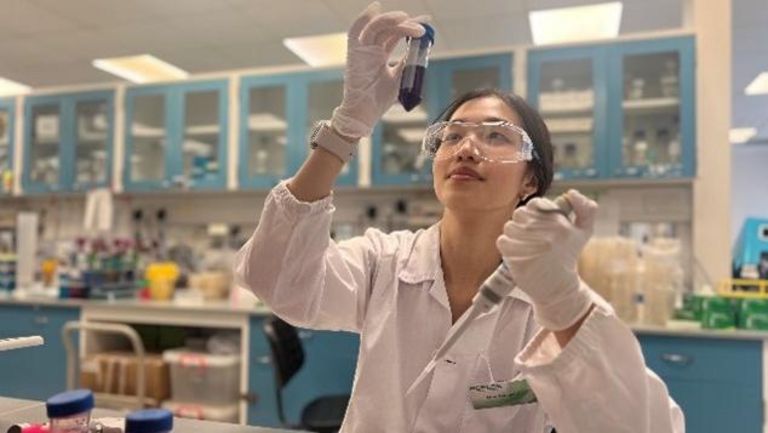 The French Chamber of Commerce in Singapore is delighted to invite you to an exclusive Site visit at L'Oréal-SCELSE joint laboratory.
In September 2021, L'Oréal Research & Innovation (R&I) Singapore and Nanyang Technological University Singapore (NTU) set up joint lab hosted by the Singapore Centre for Environmental Life Sciences Engineering (SCELSE) for deeper exploration of skin and scalp microbiomes. This collaborative L'Oréal-SCELSE Joint Laboratory has researchers from both L'Oréal R&I Singapore and SCELSE working shoulder-to-shoulder within the SCELSE-NTU premises. The primary objective of this laboratory is to dissect the functional role of the microbial community – or microbiome – present on human skin and scalp, with a specific focus on their potential applications in cosmetics and dermatology. The research currently focuses on addressing the role of microbiome in driving different skin/scalp issues and also towards understanding the mechanisms that maintain a healthy skin and scalp.
This partnership between L'Oréal R&I Singapore and NTU signifies a significant step towards advancing scientific research in the field of skincare and cosmetics. NTU's involvement in this collaboration is aligned with its 2025 strategic plan, which aims to bridge the gap between academic knowledge and practical applications that can bring tangible benefits to both the industry and society as a whole.
Programme:
9.00-9.15am : Welcome & Coffee
9.15-9.45am : Presentation SCELSE x L'Oréal joint initiative- (follow by short introduction SNBC*)
9.45-10.15am: Laboratory visit
10.15-10.30am: Q&A
*SNBC- Singapore National Biofilm Consortium
Speakers:
Dr. Tarun Chopra, Director of Advanced Research, L'Oréal Research & Innovation Singapore & Joint-director, L'Oréal-SCELSE joint laboratory
Dr. Viduthalai Rasheedkhan Regina, Principal Research Fellow, SCELSE & Deputy Research Director, L'Oréal-SCELSE joint laboratory
Prof. Alain Filloux - Centre Director at SCELSE & Professor at School of Biological Sciences (NTU)
Terms and conditions
Full payment is required upon registration.
No shows will not be refunded.
Please note that photographs may be taken during the event for news and publicity purposes
If you have any question, please contact Alice Boulard: aboulard((@))fccsingapore.com