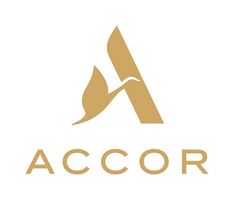 Activity
Accor is a Group united by a shared passion for hospitality and driven by a shared promise to make everyone Feel Welcome. Over 250,000 women and men in almost 4,200 Accor establishments look after thousands of guests every day in 95 countries.

In Asia Pacific, Accor is the market leader, with 1,026 operating hotels and 201,516 rooms in 18 countries - Australia, New Zealand, Fiji, French Polynesia, Cambodia, Greater China, India, Indonesia, Japan, Korea, Laos, Malaysia, Maldives, Myanmar, the Philippines, Singapore, Thailand and Vietnam. In addition, more than 283 hotels are scheduled to open over the next five years.

Accor' corporate office in the Asia Pacific region is located in Singapore, with major regional offices in Sydney, Bangkok, Shanghai, Beijing, Auckland, Jakarta and Delhi.

Accor' brands cover the full spectrum of the accommodation market, thereby offering travellers the industry's most comprehensive selection of hotel styles and locations.

AccorHotels Asia Pacific - 1 Wallich Street #17-01 Guoco Tower
SINGAPORE 078881