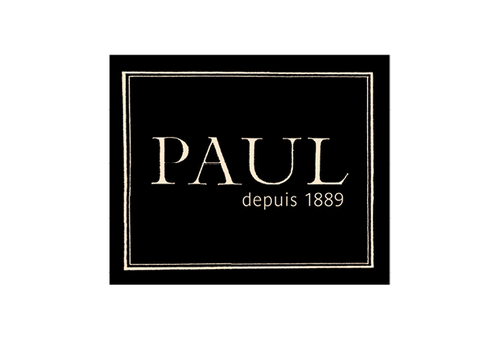 Activity
PAUL is a family company built upon a foundation of time-honoured production methods passed down for five generations.
Locally, PAUL was established in January 2012 and celebrates its 130th anniversary in 2019.
It all starts in 1889 when Charlemagne Mayot takes over a small bakery in Croix, near Lille in the North of France. His son Edmond Mayot takes over the family business in 1908. Suzanne Mayot, Edmond's daughter, marries Julien Holder. They move into a bakery on Rue des Sarrazins in Lille.
We launch our first cake range in the early 1950s using our own family recipes. More than 60 years later we're still making wonderful French cakes that taste every bit as good as they look and are hand crafted using only the finest ingredient.
In 1953, Francis Holder begins working with his parents, who have taken over a well-established local bakery owned by the PAUL family. The PAUL name is retained. Following the death of Julien Holder in 1958, Francis Holder takes over the family bakery, and a second bakery is opened in 1963.
In 1972, Francis Holder refurbishes the family bakery in Lille, installing a wood-fired oven and bakery that operates in full view of customers. To Francis this is simple common sense, but it is innovative at the time to see bread being made in the traditional fashion – kneading, shaping, proving and baking.
In 1985, PAUL opens its first bakery outside France in Barcelona, heralding the start of the company's international expansion. Two years later, some PAUL bakeries start to incorporate a café or restaurant area.
In 1993, Francis Holder refreshes the PAUL brand by introducing the now iconic black shop fronts, and a line of artisan speciality breads made using sustainably produced winter wheat.
Singapore flagship store at Ngee Ann City opened in January 2012. PAUL bakeries can now be found in 5 continents and over 47 countries, with 750+ bakeries in cities such as London, Washington, Dubai, Cairo, Tokyo and more! We are still family owned and still committed to the same time-honoured methods of production first laid down by Charlemagne Mayot.