Companies news
Air France awarded five stars in the official APEX 2024 global ranking of the best airlines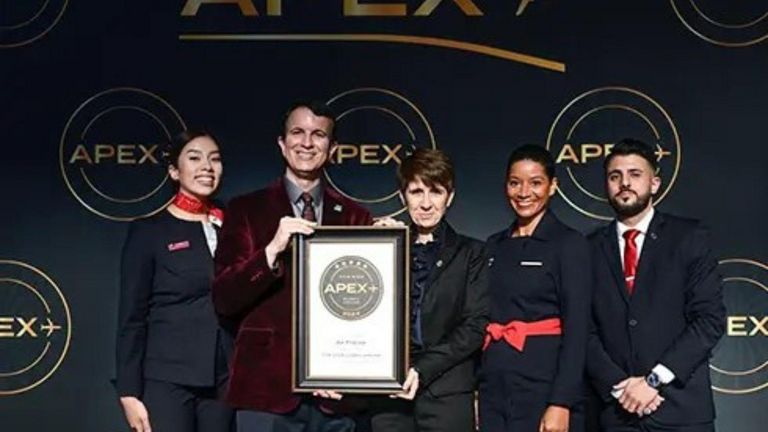 On Wednesday 20 September 2023, at the APEX/IFSA Awards ceremony, Air France was certified for the second consecutive year as a 5-star airline in the official 2024 APEX airline ratings.
Air France once again stood out for the quality of in-flight travel experience, recognizing its cabin comfort, catering, in-flight entertainment, connectivity services and excellent cabin service.
This ranking is based on the independent rating of more than one million flights by passengers from nearly 600 airlines worldwide, with scores ranging from 1 to 5 stars according to even more demanding criteria than in previous years.
The Airline Passenger Experience Association (APEX) is a leading research and evaluation organization in the field of the air travel experience. Its network includes the world's leading airlines, airports, alliances, suppliers and companies committed to improving the air travel experience. The APEX Awards are held each year to coincide with the presentation of the official airline rankings, the first rankings based solely on passenger feedback.
Fabien Pelous said that "Air France is proud of this award, which recognises our strategy to move upmarket and the tireless commitment of the airline's teams who strive on a daily basis to offer all its customers the best possible service on board and on the ground".
APEX CEO Dr. Joe Leader congratulated Air France, stating that "Air France's ascent to Five Star level is not just an incredible recognition of the dedication of their team members, but also a reflection of the exquisite French culture and flair that they are integrating more deeply across the airline."
SOURCE: AIRFRANCE