Companies news
Shiseido Participates in Singapore's National Sustainable Procurement Roundtable Forum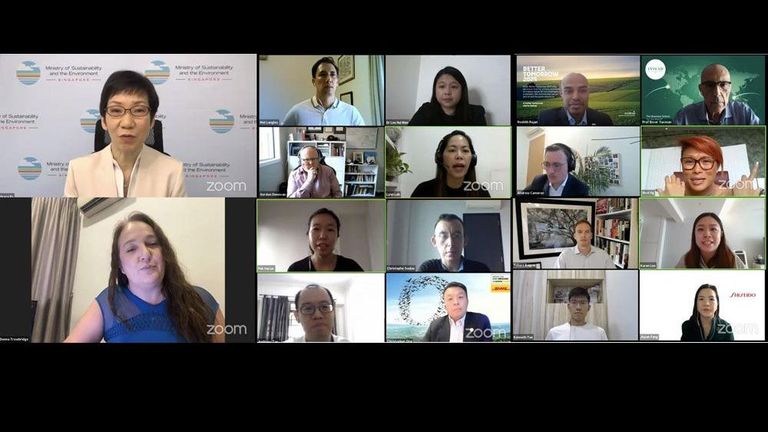 The National Sustainable Procurement Roundtable held its inaugural SG Sustainable Procurement Forum on 10 November 2020.
A total of 18 speakers from various organisations including NSPR members Accor, CBRE, DBS, ENGIE, Mandai Park Holdings, MSIG, INSEAD and Sodexo spoke at the event. NSPR also invited guest speakers from Conservation International, The Food Bank Singapore and Zero Waste SG, representing the voice of the people sector and adding more diverse perspectives and robustness to the discussions.
Ms Grace Fu, Minister for Sustainability and the Environment delivered the keynote address. In her speech, Minister Fu highlighted the importance of Sustainable Procurement and shared the Government's vision for building a sustainable Singapore. See the full text of Minister Fu's speech here.
The speakers deliberated and shared their insights on various current procurement related subjects such as how it contributes to the UN Sustainable Development Goals and the role it has in building a carbon neutral and zero waste world. The experts also weighed in on lessons learned on climate resiliency and social impact from managing food security and food waste, and how bold partnerships and collaboration can help sourcing professionals uncover innovations for sustainability.
Ms. Jiayun Fang, Shiseido Asia Pacific Sustainability Manager, shared insights on environmental sustainability and introduced Shiseido's sustainable and respectable procurement at the forum. Read more about Shiseido's Sustainability: https://lnkd.in/gyS5Gxh
Source: Shiseido LinkedIn and National Sustainable Procurement Roundtable