Companies news
Bank of Singapore Looks to the Future With the NextGen Infinxty Club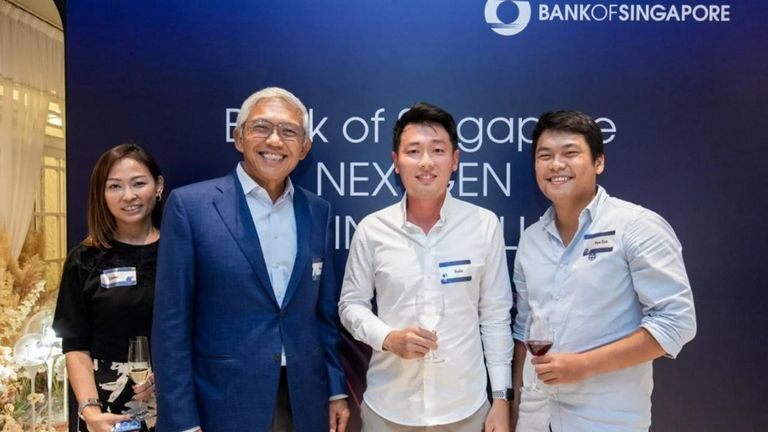 Bank of Singapore CEO Bahren Shaari (second from left) with Coinhako CEO and co-founder Yusho Liu (second from right) at the NextGen Infinxty Club launch (Photo: Bank of Singapore)
by PAMEYLA CAMBE, November 21, 2022
Here's what went down at the launch of Bank of Singapore's new community of young entrepreneurs and clients
With its sights set on empowering a future generation of clients, Bank of Singapore has officially introduced the NextGen Infinxty Club.
The exclusive club, helmed by NextGen club chairman Kenneth Tan, aims to create a network for young entrepreneurs and clients to connect with each other. On top of that, it will offer opportunities such as as educational bootcamps, investment workshops and lifestyle events for its members to learn more about wealth management and grow into their leadership roles.
Guests got a firsthand experience of those opportunities at the launch of the NextGen Infinxty Club on October 13, which was hosted by Tan as well as the CEO of the Bank of Singapore, Bahren Shaari.