Companies news
Cleantech Solar celebrates the launch of a 1 MW PV system for Tan Chong Subaru Automotive in Thailand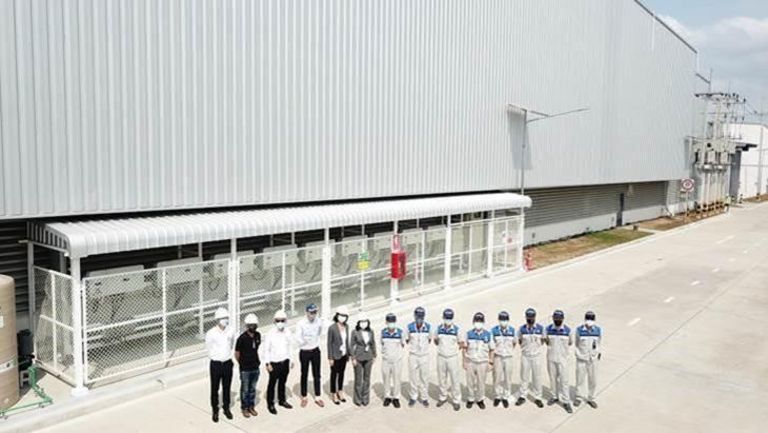 Cleantech Solar Team and TCSAT Team in front of the inverter station
The solar power plant, retrofitted on the rooftops of Tan Chong Subaru Automotive Thailand (TCSAT)'s office building and its newest factory manufacturing Subaru cars in Thailand, is financed, designed, built and will be operated and maintained by Cleantech Solar through a long-term power purchase agreement (PPA).
Cleantech Solar and Tan Chong Subaru Automotive (Thailand) Co., Ltd (TCSAT) inaugurated a 1 MW system on the rooftops of TCSAT's office building and assembly plant located in Lat Krabang Industrial Estate, near Bangkok's Suvarnabhumi Airport. The installation includes over 3000 solar panels at TCSAT.
The project is expected to generate over 27 GWh of clean energy, avoiding 15,600 tonnes of carbon dioxide emissions across the agreement's term of 20 years.
The Thai government has placed a high priority on alternative energy sources to power the auto industry. With the government's ambition to place Thailand amongst the top car manufacturers in the world, the project will contribute to the country's vision to be a leading sustainable auto hub of the future.
"TCSAT is one of the latest state-of-the-art car manufacturing facilities in Thailand. We manufacture and export cars for the region and are constantly looking for ways to reduce our carbon footprint. This partnership with Cleantech Solar allows us to employ the latest green energy technologies, reduce our cost of manufacturing and contribute towards a cleaner and greener environment. All this is also in line with the Thai government's initiatives to encourage industry to move towards more sustainable ways of manufacturing." said Mr. Jason Shang, President of TCSAT.
Mr. Raju Shukla, Cleantech Solar's Founder and Executive Chairman said, "Companies are increasingly embracing solar as a viable option to address concerns on rising electricity cost and climate change issues. We are able to scale up our portfolio in the region as more leading industrial companies choose Cleantech Solar as their trusted partner to deliver safe, reliable and cheaper alternative solutions to power up their facilities. Congratulations to both the Tan Chong Subaru Automotive (Thailand) and Cleantech Solar teams on the successful launch of the system."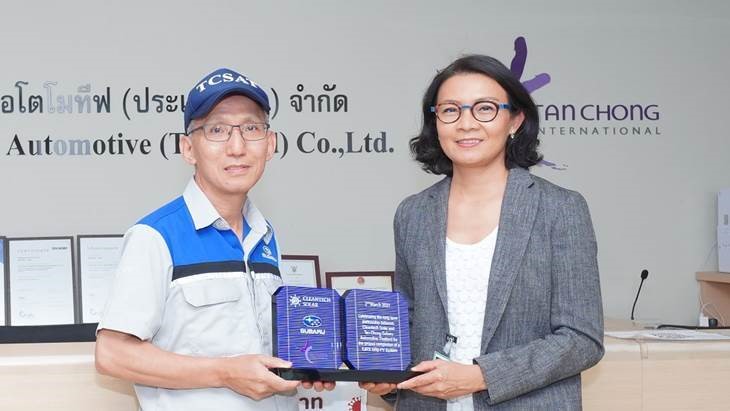 (from left) Jason Shang, President of TCSAT, and Suttawin Teparkum, Director of Cleantech Solar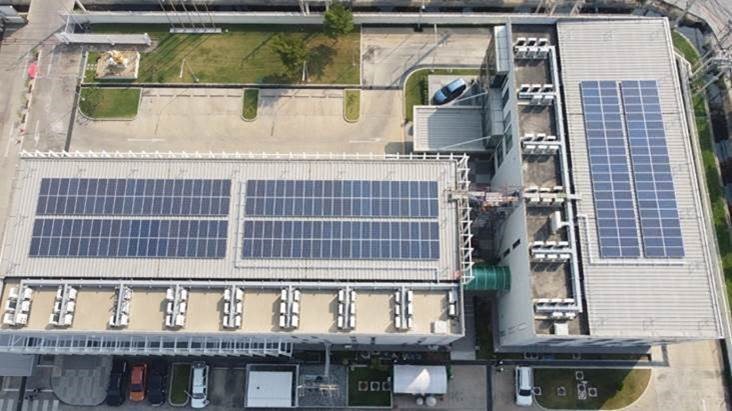 78 kW on the rooftop of Tan Chong Subaru's Office Building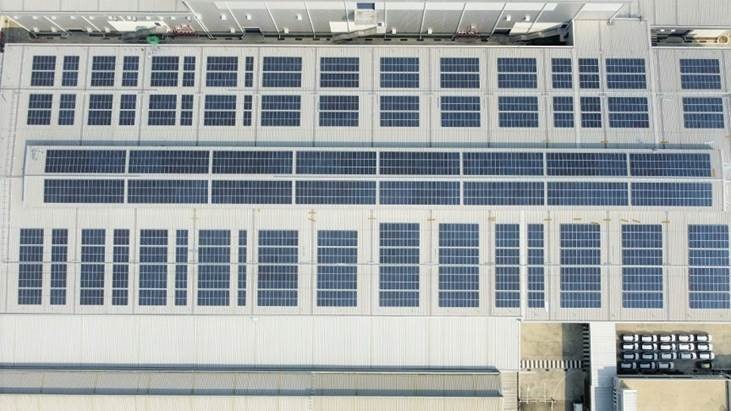 994 kW on the rooftop of Tan Chong Subaru's Assembly Plant
About Cleantech Solar (www.cleantechsolar.com)
Cleantech Solar is a pan-Asia supplier of renewable energy to corporates, combining the capabilities of a regional player with responsiveness and agility.
Headquartered in Singapore, Cleantech Solar has been selected for numerous solar power plants across India and Southeast Asia, covering over 500 MW across the various stages of operations, construction and development. This includes installations in India, Indonesia, Cambodia, Malaysia, Thailand, Vietnam and Singapore.
The company helps corporations to meet their sustainability goals, offering them a unique combination of:
Shared values ensuring long-term partnership
Leading technical expertise with a strong focus on delivering safe and high-quality projects
Experienced local teams in all markets to ensure compliance and smooth execution
State of the art control room delivering optimized performance in real time
About Tan Chong International Limited
Tan Chong International Limited (TCIL) is listed on the Stock Exchange of Hong Kong (HKSE:0693) and is a major motor, property and distribution company with operations in Singapore, Cambodia, China, Hong Kong, Indonesia, Japan, Malaysia, Philippines, Taiwan, Thailand and Vietnam. Since its inception in 1957, the Group has grown its assets substantially through continuous expansion of its existing diversified business portfolio in manufacturing, distribution and retail. Other businesses that TCIL engage in across Asia include automotive, commercial, manufacturing, trading and property investment businesses.
About Motor Image
Motor Image is a wholly owned subsidiary of TCIL and exclusive distributor of Subaru vehicles across eight markets in Asia. Established in 1986 and headquartered in Singapore, the company has offices in 10 markets; Singapore, Cambodia, China, Hong Kong, Indonesia, Malaysia, Philippines, Taiwan, Thailand and Vietnam. The company has identified ASEAN as the key engine for future growth. In July 2011, a partnership was established with Subaru Corporation (formerly known as Fuji Heavy Industries Ltd.) for the production of Subaru vehicles at a CKD assembly plant in Malaysia. On 8 February 2017, Subaru Corporation and TC Manufacturing and Assembly (Thailand) Co., Ltd. (TCMA TH), a wholly owned subsidiary of TCIL, entered into a joint venture – Tan Chong Subaru Automotive (Thailand) Ltd (TCSAT) – for the local assembly of Subaru vehicles in Thailand. The vehicles produced in both Malaysia and Thailand will be distributed by Motor Image through its Subaru network. www.subaru.asia
About Subaru Corporation
Subaru Corporation is a leading manufacturer in Japan with the automotive and aerospace businesses as the pillars of its operations.
Recognized internationally for its distinctive technologies such as the symmetrical AWD (all-wheel drive) system with horizontally-opposed engines and EyeSight driver assist system, the company sells approximately one million Subaru vehicles worldwide.
Weblink: https://cleantechsolar.com/tan-chong-subaru-automotive-thailand-1mw-solar/