Companies news
Free Personal development App LiveMore just launched!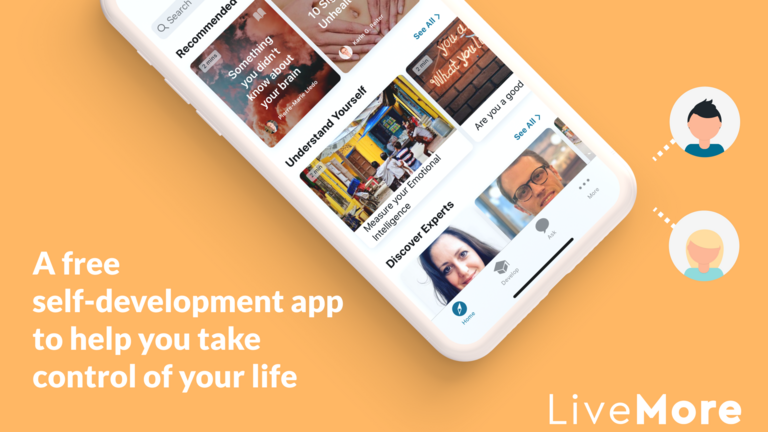 A few weeks ago, LiveMore launched their App. LiveMore is a free personal development App, providing content, quizzes & exercises from Experts worldwide.
The self-development App has an holistic approach which revolves around 8 categories: Achievement, Environment, Finance, Health, Learning, Leisure, Purpose, Relationship. Users can start their self-development journey, track their progress & directly interact with experts by asking them questions.
You can download the App to find out more.