Companies news
Lagardère Travel Retail enters in strategic partnership with JD.com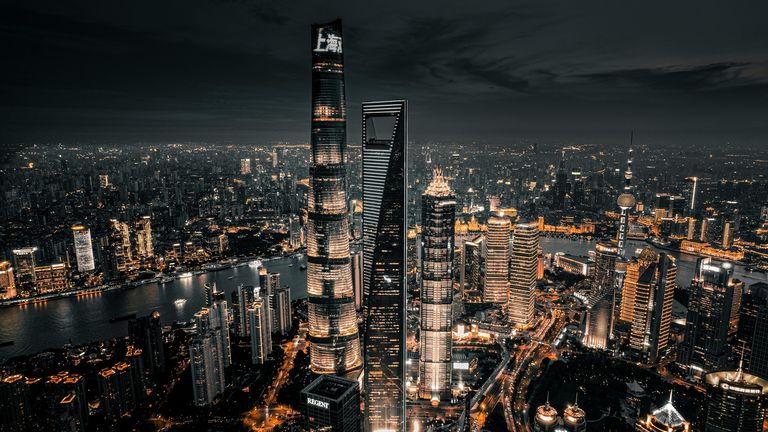 E-commerce giant JD.com and leading state-owned fund JIC are investing in Lagardère Travel Retail's North Asia business which encompasses Travel Retail & Duty-Free activities in mainland China, Hong Kong and Japan.
This partnership will position Lagardère Travel Retail for accelerated growth in China and contribute to the evolution of its business model in an increasingly digitalized world where consumers expect an omni-channel customer experience driven by supply chain performance, consumer insights and loyalty recognition.
Lagardère Travel Retail and JD.com will cooperate in areas including omni-channel retail, smart supply chain, logistics and analytics. Lagardère Travel Retail will leverage JD's digital expertise to enable new customer experiences and services throughout its retail network in airports and railway stations. The partners will develop omni-channel duty-free and duty-paid shopping offers aimed at travelling consumers with a focus on high-quality customer engagement across product categories. JD Worldwide, the global import platform of JD.com, will join forces with Lagardère Travel Retail to further develop its duty-free business.
JD.com is a leading e-commerce company transforming to become a technology-driven supply chain and service provider. The company's cutting-edge retail infrastructure enables consumers to buy whatever they want, whenever and wherever they want it. Its unrivaled capabilities in logistics allows it offer same-day and next day delivery to almost all of China's population, a strength that will complement Lagardère Travel Retail's leading position in domestic duty-paid travel retail and growing presence in duty-free in Asia.
Commenting on the transaction, Dag Rasmussen, Chairman & Chief Executive Officer of Lagardère Travel Retail said: "We are very pleased to announce this strategic alliance with prestigious partners which will be transformative for our operations in China and will benefit our global travel retail network through increased digitalization, omni-channel shopping experiences and best practices in supply chain management. Beyond commercial opportunities, Lagardère Travel Retail, JD.com and JIC have a shared commitment to making positive contributions to society through inclusiveness and sustainability which makes this partnership even more meaningful."
Eudes Fabre, CEO for North Asia at Lagardère Travel Retail, added: "Our strategic partnership with JD.com and JIC reflects our ambition to play a leading role in the development of China's dynamic travel retail sector and contribute to the expansion of the domestic duty-free industry. The expertise of our partners will help position us for the next phase of growth in the region while creating exciting new possibilities for our customers and partners in the region. The growth of domestic consumption in China and the digitalization of the travel experience are powerful and positive trends for our business in the years to come."
Simon Han, Vice President of JD.com who supervises JD Worldwide said: "Our strategic cooperation with Lagardère Travel Retail can enhance our respective strengths and bring mutual benefits, allowing us to explore more opportunities in the travel retail sector. At the same time, we will join hands to develop a comprehensive cooperation that will create richer shopping choices and a better experience for customers."
Zhengwei Hu, Vice President and head of Strategic Investment of JD.com, added: "We are pleased to become a strategic partner of Lagardère Travel Retail, a global leader in its sector. We will use the synergies generated by our respective advantages to jointly promote the digital transformation of the duty-free and travel retail industries, creating a supply chain system with higher efficiency and a better shopping experience."
Having launched operations in mainland China in 2007 and Japan in 2020, Lagardère Travel Retail is now present in 32 airports and 28 high-speed railway stations in North Asia, with a network of 480 stores across categories including luxury, duty-free, travel essentials, specialty retail and food & beverage. Lagardère's mission is to enrich the journey of travelers and maximize the performance of the commercial assets of airport and rail operators through its innovative portfolio of retail & foodservice concepts and its commitment to operational excellence.
Recognizing the value of Lagardère Travel Retail's extensive presence in key transportation hubs, leading market position and growth prospects, JD.com and JIC will invest a combined CNY720 million in Lagardère Travel Retail's North Asia business and hold 22.36% of the company's post-offering share capital. The transaction is subject to the customary closing process and is expected to be completed in September 2021.