Event report
Past Event | Cross-Chamber IT, Technology and Fintech Networking Event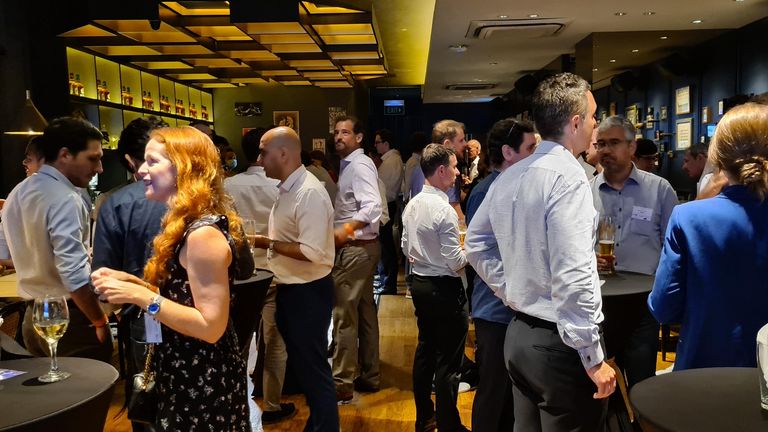 The French Chamber of Commerce along with the British Chamber of Commerce, the Singaporean-German Chamber of Industry and Commerce, the Swiss Chamber of Commerce and the Australian Chamber of Commerce were delighted to organize this cross-chamber IT/Technology and Fintech networking event.
A very pleasant way for participants to connect and expand their network in the Technology industry.
The evening added value to each of the Chambers and its members in a social setting where like-minded professionals could discuss the value of ICT and tech solutions, educate each other on future trends, and better enable business across the region through sharing knowledge and insights.