Past Event | Transforming the Patient Journey in Asia: Embracing Digital Innovation and Navigating Challenges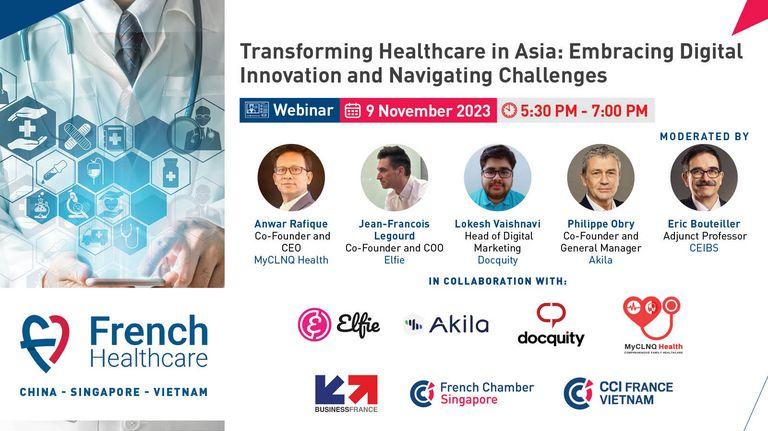 The French Chamber of Commerce organised a webinar gathering healthcare industry experts and professionals from China, Singapore and Vietnam around the topic: Transforming the Patient Journey in Asia
Thank you to our esteemed speakers Jean-Francois LEGOURD (Co-founder & COO, Elfie), Lokesh VAISHNAVI (Head of Digital Marketing, Docquity), Philippe OBRY (Co-founder and CEO, Akila), and our moderator, Eric BOUTEILLER (Adjunct Professor, CEIBS, former President and Founder, Alliance Française pour la Santé en Chine).
They discussed and explored opportunities and challenges presented by digital advances in healthcare in the region as it changes operational models.
This event was organised in collaboration with the French Chamber of Commerce in Vietnam.
If you have any questions, please contact Vanessa Hobbs, vhobbs(@)fccsingapore.com