SwissCham Business Excellence Awards 2020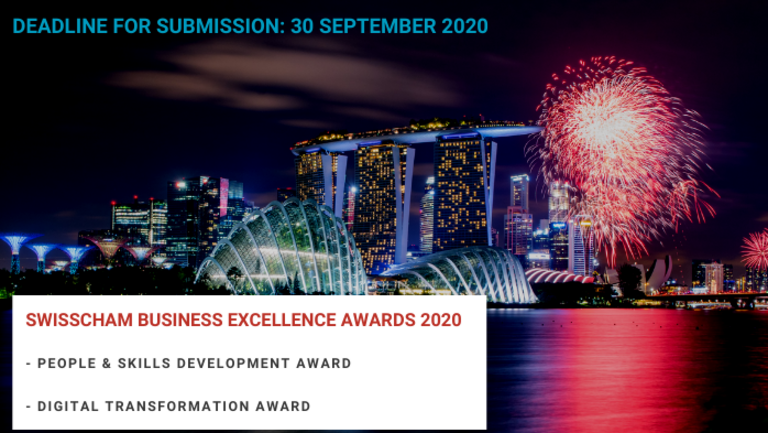 For the fourth time, the SwissCham Singapore will honour excellence in People & Skills Development. In celebration of member companies and Singapore-based organizations with a strong Swiss link who have achieved exceptional success in people management and skills development, SwissCham is very proud to have SkillsFuture Singapore as its Official Award Partner for this important award.
As the economic and business impact of COVID-19 evolves, there is strong reason to believe that digitalization will further accelerate the disruption of established businesses in Asia and globally. With the newly created Digital Transformation Award, the SwissCham wants to offer a platform to all organisations in Singapore to showcase their digitalisation efforts in the ASEAN region. SwissCham is very proud to announce Deloitte is the collaboration partner for this important award.
Nominate your company here: https://bit.ly/2DBSybM