Consulting sessions for Job Seekers
New services!
You can now benefit form the expertise of our Recruitment consultants through 1 to 1 coaching sessions.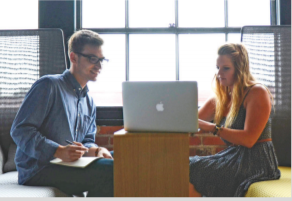 Optimize your chances to get a job!
During 1 hour session we can help you to understand what you can change to have a better chance to get that job you really want.
We will help you to:
adapt your Resume and your Linkedin profile
Ace your interviews
know how to proceed in your jobsearch
Who can benefit from this sessions?
International and local talents, any industry and profile, who either discover the Singaporean Market, or that are already in Singapore since a while but would like to check step by step if they are really ready for their next challenge.
How can I book a session?
Let us know what are your preferred dates and slots in the form bellow, and we will schedule together 1 hour of coaching session.
Depending of your requirements, we can have a general review, or focus on one specific aspect of your research.
We usually use ZOOM and we can adapt if you prefer another tool.
Benefit from our SEPTEMBER PROMOTION : 100 SGD for 1 hour session!
Stephanie GROUSELLE
Head of Recruitment & Corporate Services
Registration ID – R1223478
MOM EA Licence – 10C4756
Expert in HR, Supply Chain, Purchase, Logistics, and Engineering roles
Patricia MAUCLAIR
HR and Recruitment consultant
EA Licence Number: 10C4756
Registration ID : R1870448
Expert in AI, IT, Finance
and Administration roles

Adeline MARIE
HR and Recruitment Consultant
EA Licence Number : 10C4756
Registration ID : R2091506
Expert in Business Development, Marketing, Communication and Legal roles
Book your session
Please fill out your personal details, and your preferences for an appointment, we will do our best to meet your expectaitons. We will come back to you as soon as possible.