Workshop #2 - Adapter son CV au marché Singapourien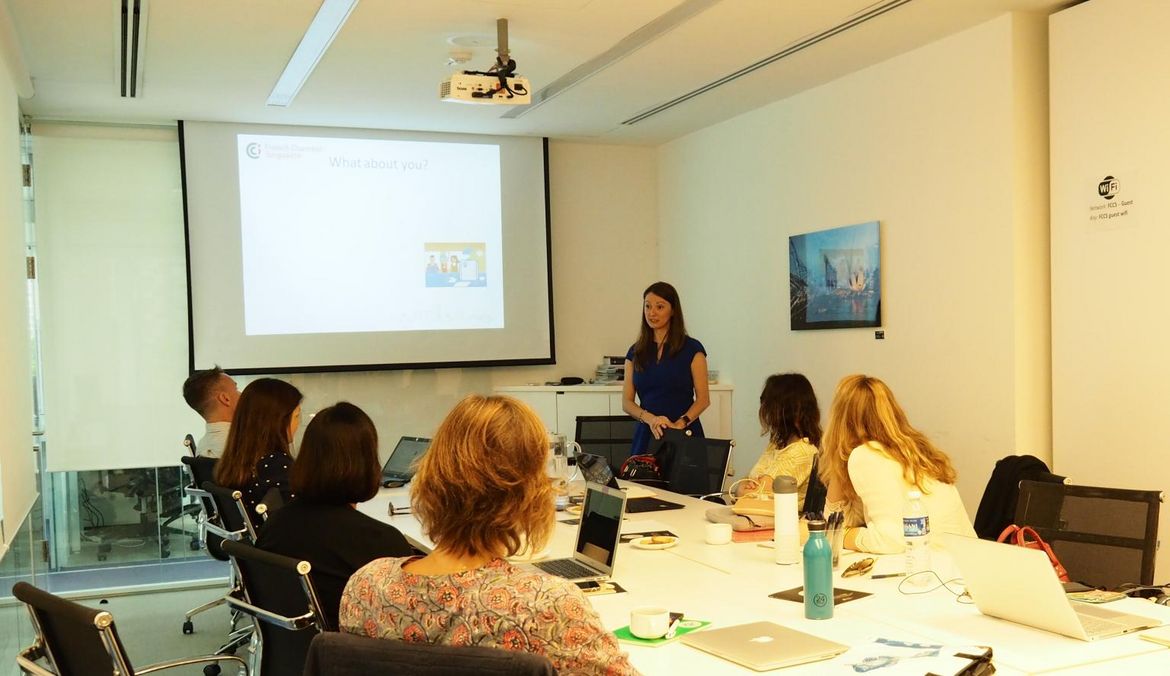 La prise d'un poste est toujours un moment délicat, néanmoins tout le travail effectué en amont pour obtenir ce nouveau poste est bien plus éprouvant. Se poser pour (re)faire son CV est rarement un moment facile: Qu'est-ce que je vais écrire, est-ce bien ou suffisant? Dois-je l'écrire et surtout comment?
---
Il faut être honnête c'est un travail qui est long et demande d'aller en profondeur, pour chercher les réalisations adaptées à votre projet et savoir les mettre en avant au plus juste. On prend rarement le temps de se poser. Pas toujours évident d'être seul devant son CV! D'où l'intérêt d'être guidé, accompagné par un professionnel du recrutement expérimenté en mobilité internationale.
Objectif du workshop:
Répondre à vos questions,
Connaître les codes d'un CV international adapté aux attentes locales,
Avoir la structure et les principes pour avoir un CV différent et ajuster à votre projet professionnel
Cette session en groupe, vous permettra de repartir avec des conseils ciblés, des supports pour vous aider à retravailler votre CV par vous-mêmes et le faire vivre par la suite. Enfin, ce travail est un investissement qui vous bénéficiera longtemps, vous pourrez réutiliser votre CV pendant plusieurs années.
Vous transmettez à la French Chamber of Commerce in Singapore au plus tard 3 jours avant la date du workshop :
Votre CV au format Word, afin qu'il puisse être lu, et que des axes d'amélioration personnalisés puissent être proposés le Jour J
La (les) raison(s) de votre participation, le ou les postes envisagés prochainement
Si vous êtes inscrits dans d'autres workshop « Job seeker » de la French Chamber of Commerce in Singapore
Le jour J pendant 3h, un tour de table sera fait parmi les 8 participants (max), la structure attendue par les recruteurs sera présentée, vous lancerez la refonte de votre CV, quelques conseils seront apportés individuellement par Patricia Mauclair, Consultante en Recrutement de la Chambre de Commerce. Elle répondra à vos questions et guidera le groupe sur l'utilisation de son CV.