Join us for a talk around understanding and transforming organizational culture followed by a networking event at the INSEAD Asia Campus
The significance of organizational culture for the quality and effectiveness of boards, decision-making, strategy execution and organizational change is widely acknowledged. One of the pitfalls is that leaders (as well as those supporting and consulting them) are well intended but naïve in how to understand and address questions of organizational culture.
Join this event to learn how can leaders become aware of how they are reinforcing and shaping culture via their own behaviour? How to support leaders to better understand and take up their role regarding protecting and/or transforming aspects of organizational culture?
Speakers
Joanna Koh, Regional Training and Retail Performance Manager, Travel Retail APAC at Parfums Christian Dior
Arina Divo, Director at BNP Paribas Asset Management
Agenda
6:45 pm: Registration & Refreshments
7:15 pm : Keynote Speaker Erik Van de Loo | "Challenges of Understanding and Transforming Organizational Culture"
7:35 pm : Alumni Panel
7:50 pm : Q&A
8:00 pm : Networking Cocktail
9:00 pm : End of Event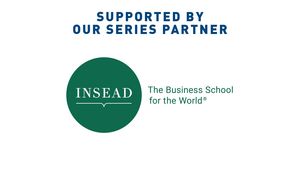 Terms & Conditions:
Full payment is required upon registration
No shows will not be refunded
Please note that photographs may be taken during the event for news and publicity purposes.
By registering to this event you agree to receive marketing information from INSEAD Singapore