Join us for this after-work panel discussion + cocktail event and meet key players in the metal 3D industry.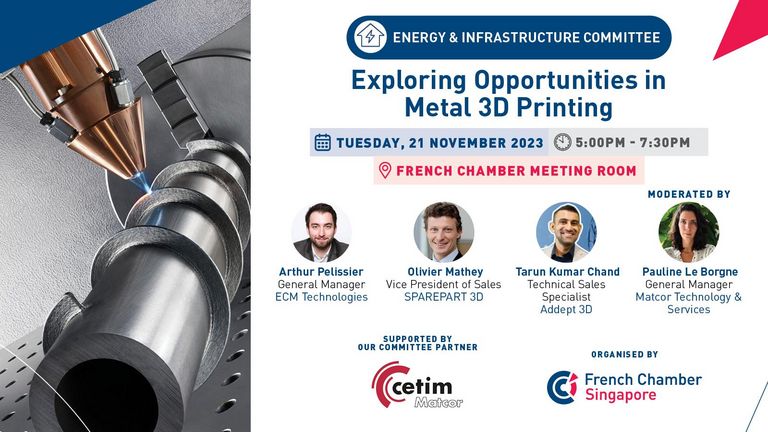 Metal 3D printing, also known as additive manufacturing, has been steadily gaining popularity worldwide. In Southeast Asia, metal 3D printing has found applications in various industries, including aerospace, automotive, healthcare, and consumer goods.
3D printing offers advantages like rapid prototyping, reduced material waste, and the ability to create complex geometries that are hard to accomplish with traditional manufacturing methods. Unlike conventional manufacturing, additive manufacturing works best for high-mix-low-volume production, or a high variety of goods in small quantities. It serves the market for made-to-order items, from customised medical devices to hard-to-find machinery parts.
In this committee meeting, experts in the field of metal 3D printing will provide an overview of the current state-of-the-art technologies and trends. They will highlight the case studies and transformative opportunities presented by metal 3D printing across industries.
Speakers
Mr. Arthur Pelissier, General Manager at ECM Technologies
Mr. Olivier Mathey Vice President of Sales at SPAREPART 3D
Mr. Tarun Kumar Chand Technical Sales Specialist at Addept 3D
Moderated by Mrs. Pauline Le Borgne, General Manager and Mrs. Aishwarya, Senior Engineer at Matcor Technology & Services
Agenda
5:00 pm Welcome Guests and Registration
5:30 pm Opening Remarks by the Moderator
5:35 pm Short Presentation by each panellist
6:00 pm Panel Discussion among panellists
6:30 pm Q&A, Cocktail Networking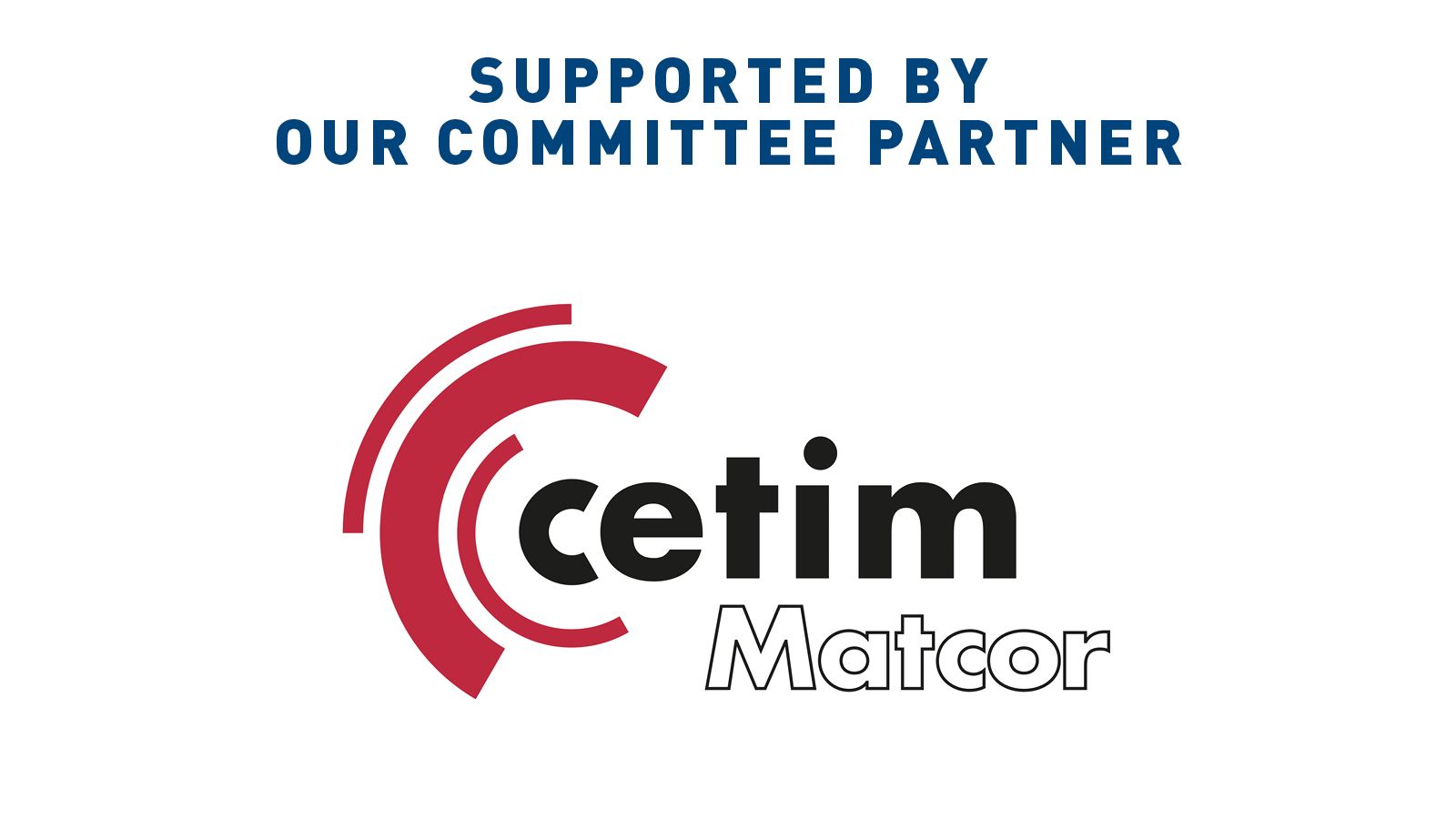 Terms & Conditions
Full payment is required upon registration.
If you would like to cancel this event, please do so no later than two days before the event.
Open to members.
No refunds will be made for no-shows.
Please note that photographs and videos may be taken during the event for news and publicity purposes.