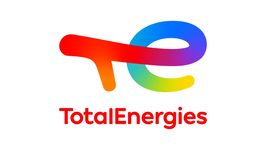 Activity
Total, a leading international oil and gas company and a major player in low-carbon energy is committed to better energy that is safer, cleaner, more efficient, and accessible to more people.

Operating in more than 130 countries, and supported by 98,000 employees worldwide, Total has a responsibility to deliver economic, social, and environmental benefits to the communities where we operate. In particular, Total's citizenship initiatives relentlessly focuses on four themes: road safety, forests and climate, youth inclusion and education, and cultural dialogue and heritage.

Established in Singapore since 1982 with close to 600 employees, Total has significantly grown its presence here as the host region for a diverse range of businesses - Exploration & Production, Refining & Chemicals, Gas, Renewables & Power, Trading & Shipping, Marketing & Services, and its largest lubricant blending facility is located in Tuas.

Fueled by its ambition to be the brand of choice for customers, Total delivers a wide range of petroleum products and services - from retail networks, lubricants for land and marine applications, liquefied petroleum gas, special fluids, to marine, aviation and transportation fuels.

Solving the energy challenges of a growing population, Total's customers and partners gain the competitive advantage to access the entire energy value chain when they work with Total, where their success is Total's success.